A world in which everyone regardless of social status, creed, ethnicity, sexual orientation or placement in the gender spectrum has equal access to high quality creative music performances, performers, composers and teachers.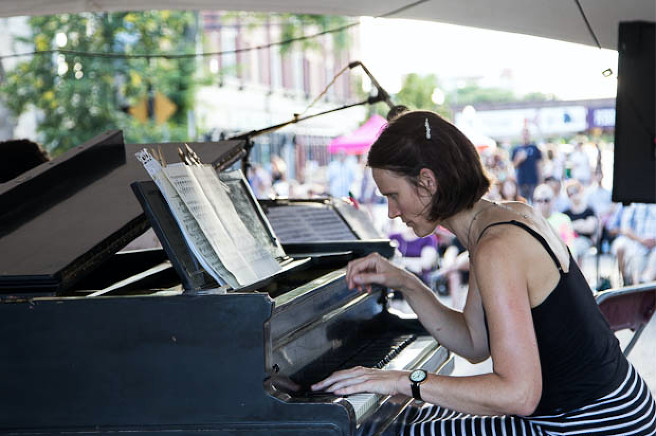 To bring musical creativity to life every day through performances of the music of diverse living composers, collaborative events designed to reach new audiences, innovative commissioning projects that foster the creation of new music and through storefront music schools that teach musical creativity.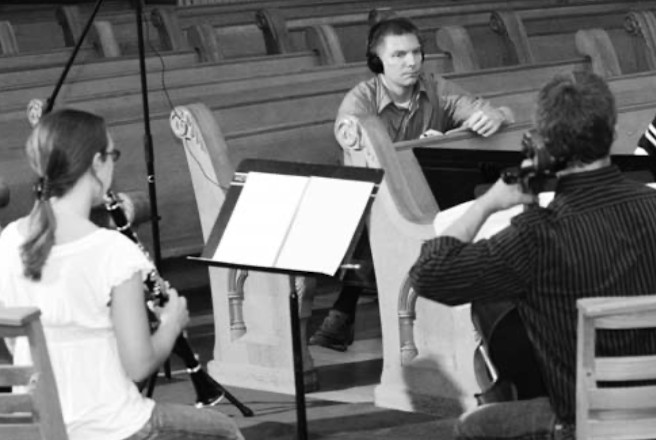 ACM was started in 2004 by composer Seth Boustead. ACM's first program was Weekly Readings in which we read through, recorded and posted a new piece by a living composer every week.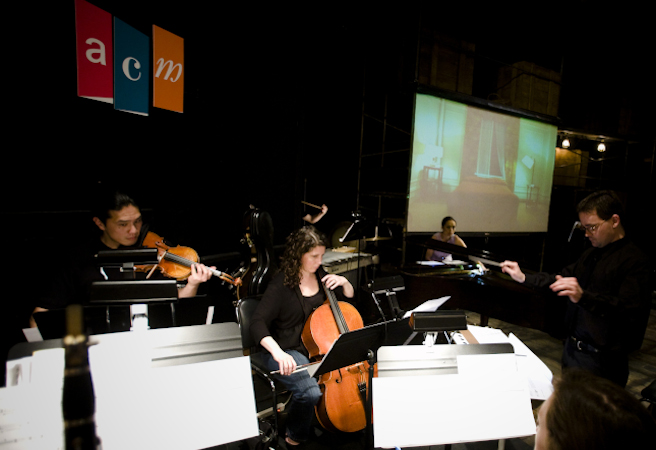 We started our Sound of Silent Film Festival the following year.  The fest features newly commissioned scores performed live to modern silent films from around the world and is one of our most popular programs.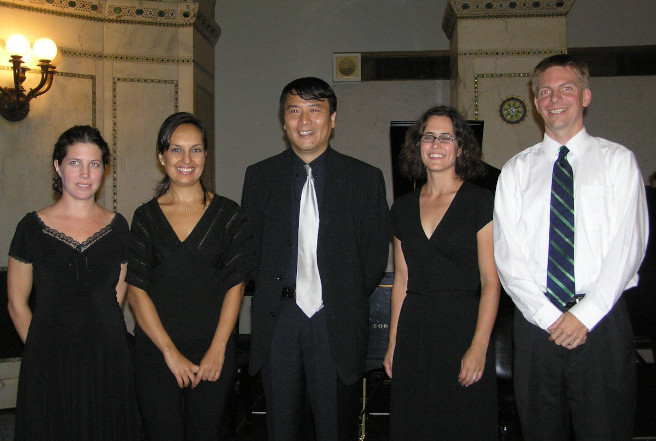 Composer Alive came out of the Weekly Readings program. We commission a composer to write a new piece and send it in installments.  Each installment is rehearsed and recorded in public and posted to our site.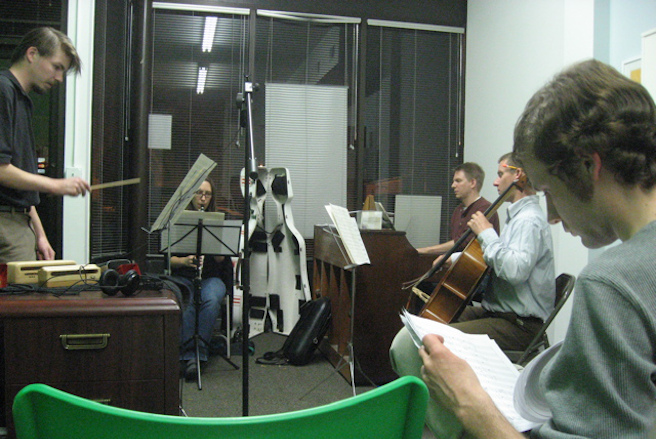 We started the ACM School of Music in 2007 to teach musical creativity, and an appreciation for musical creativity, to students of all ages.  Convenient storefront locations bring musical creativity into a wide variety of communities.
Today the ACM School of Music teaches musical creativity to more than 300 students in three storefronts in Chicago and virtually.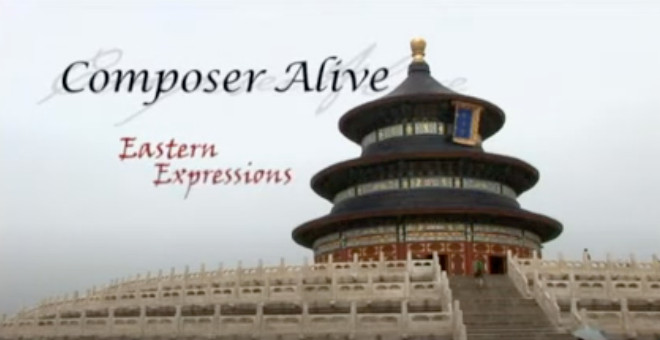 Our documentary film Composer Alive: Eastern Expressions is shown on PBS. The film follows our collaboration with composer Xiaogang Ye and details the creation of his piece Datura from the first installment, through our trip to Beijing to the final concert in Chicago.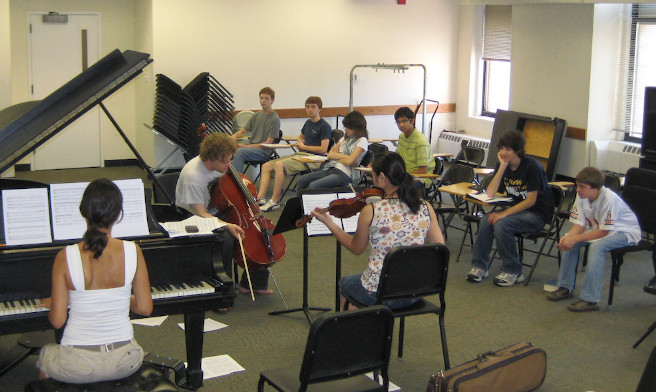 We started the High School Composers Workshop to create an opportunity for young composers to work with professional musicians and composers. The workshops ran for seven years.  Some of our notable alumni include Annika Socolofsky and Patrick Owen-Leary.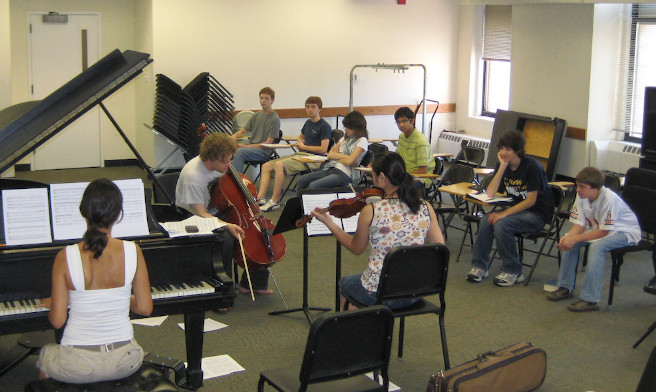 The High School Composers Workshop moves to Roosevelt University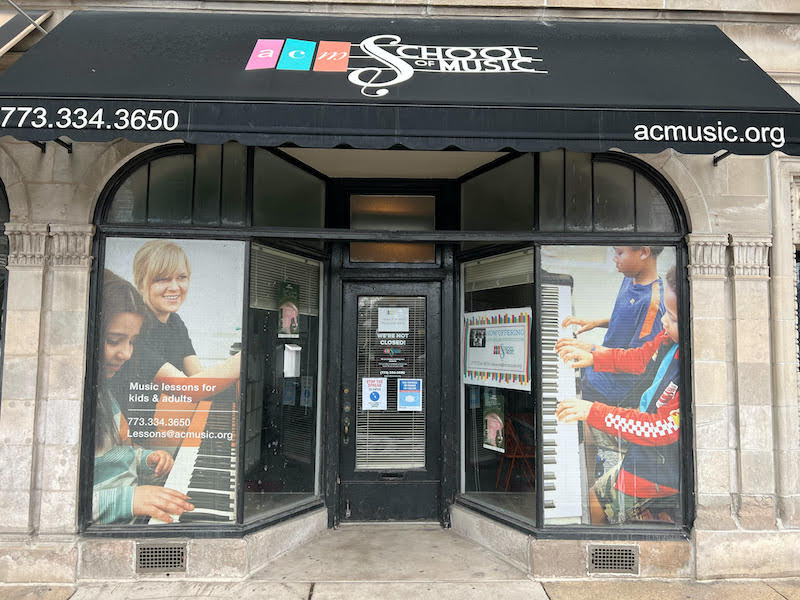 We open two new locations for the ACM School of Music in Chicago's Avondale and Rogers Park neighborhoods.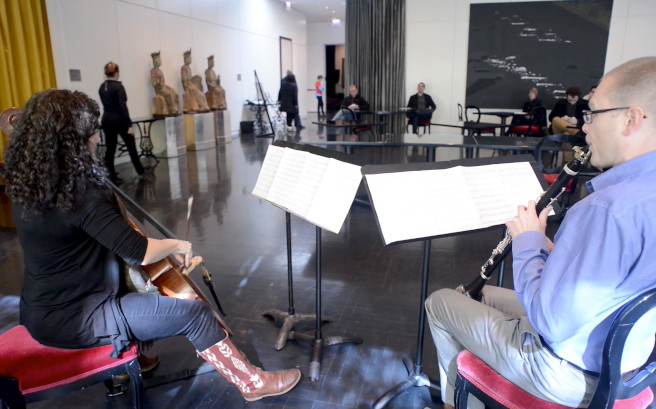 We begin a longstanding collaboration with Open House Chicago to commission new music inspired by landmark buildings.  We place musicians in the spaces to perform the music every fifteen minutes for self-guided tours.  This program has since spread to cities around the world and eventually led to Songs About Buildings and Moods.

We produce the Sound of Silent Film Festival in New York, our first production outside of Chicago. There are two sold-out shows at Anthology Archives in the East Village.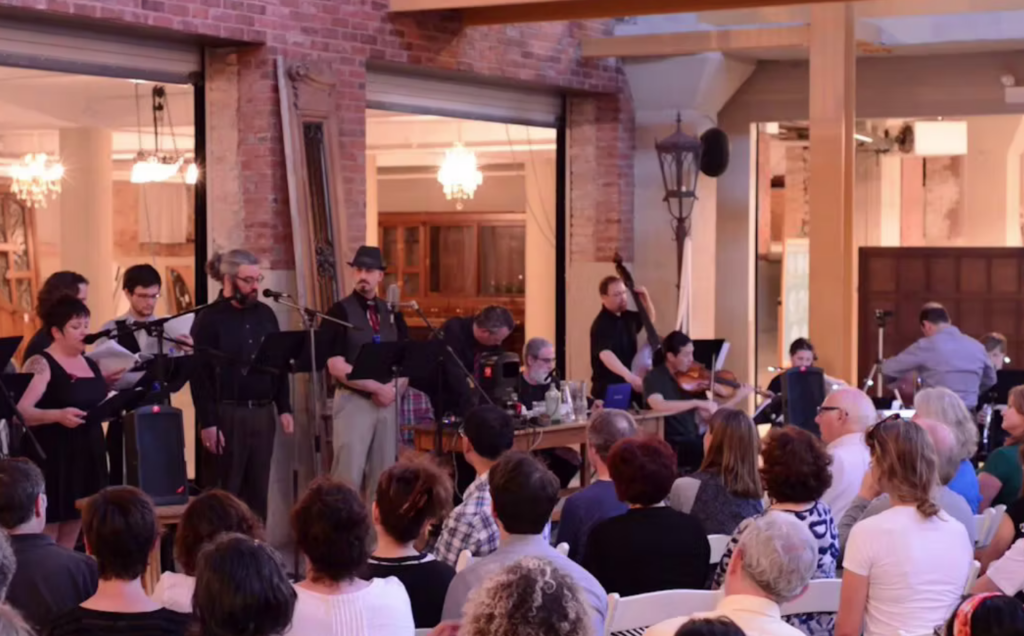 We collaborate with Strawdog Theater to create a new radio play inspired by stories of Ben Hecht called 1001 Afternoons in Chicago.  We perform the piece live on the radio and release it as an album.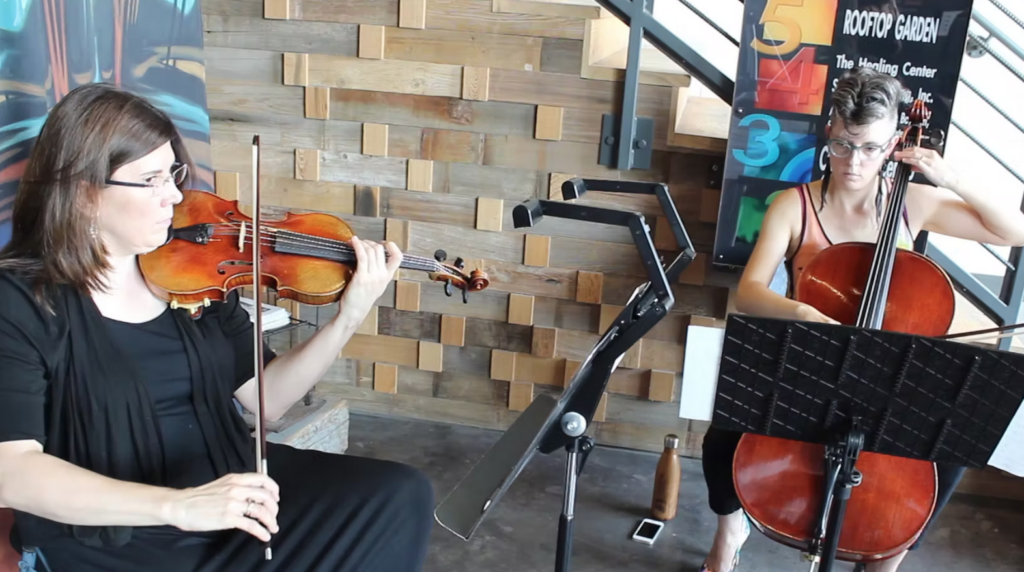 We begin a collaboration with Doors Open Milwaukee, we take the Sound of Silent Film Festival to Austin for two sold-out shows at Richard Linklater's Austin Film Society, we continue our sold-out concert series at Architectural Artifacts in Chicago.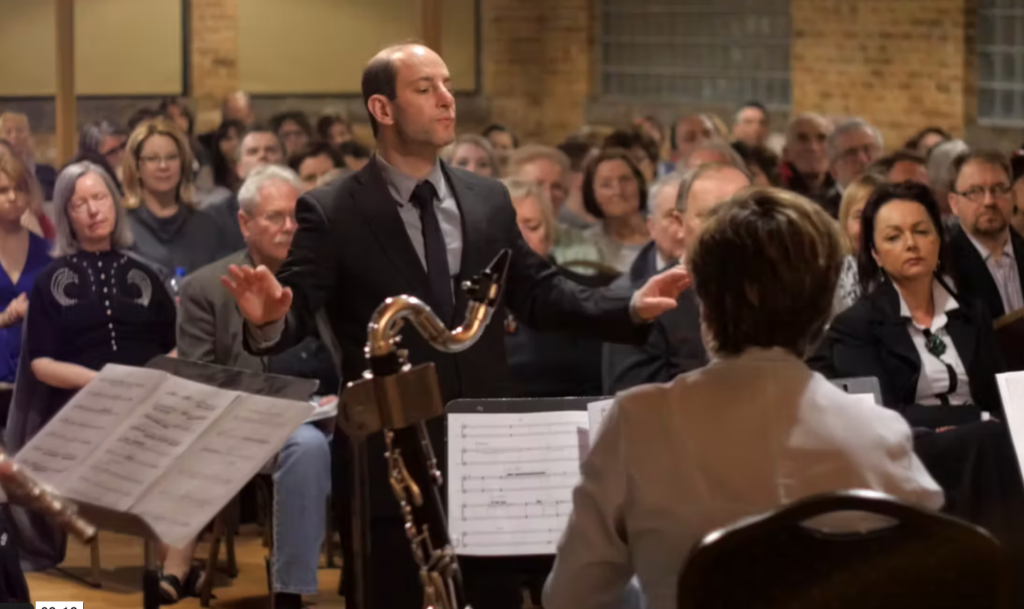 We take the Sound of Silent Film Festival to Mexico City for two sold-out shows at Cineteca Nacional, in Chicago the festival moves to the storied Music Box Theater, we commission Agniezska Stulginska for our Composer Alive project.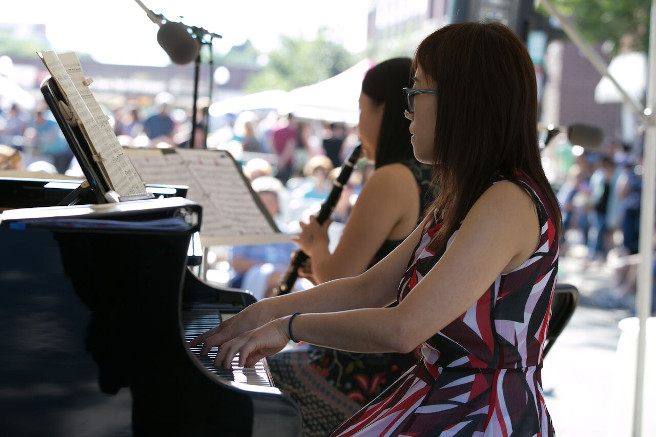 We launch the Thirsty Ears Festival, Chicago's only classical music street festival.  We start a three-concert series of international composers at the University of Chicago, we commission dozens of composers for projects in three cities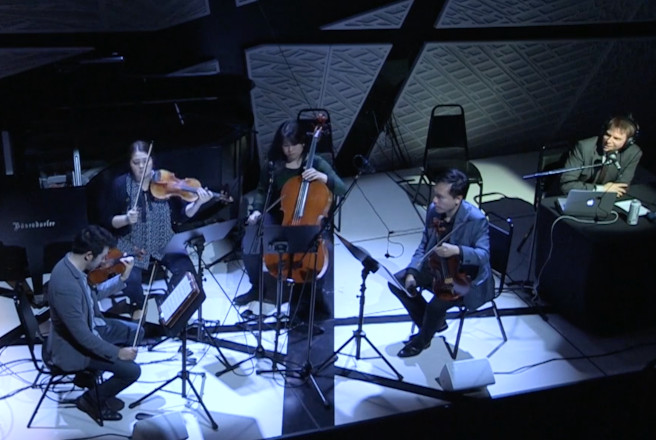 Late Night at National Sawdust is a collaboration with Open G Records and the syndicated radio show Relevant Tones and features conversation and music broadcast live on WFMT and around the country.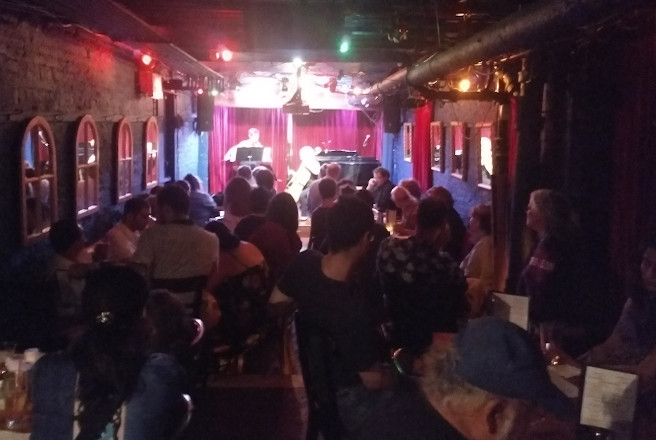 ACM launches the Concept Lab series at Spectrum in New York City.  It then moves to the renowned Cornelia Street Cafe and, when they are forced to close, to the Rockwood Music Hall.  Concept Lab is a series featuring exclusively works in progress and sound experiments.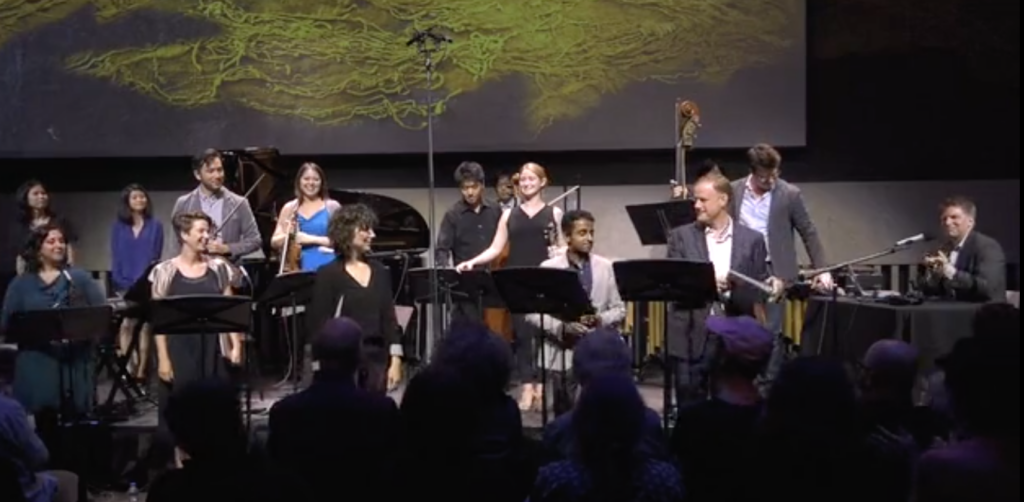 We celebrate Philip Glass' 81 birthday with pianist Jenny Linn as part of a live Relevant Tones broadcast at Le Poisson Rouge in Manhattan. Later the same year we produce a live Relevant Tones broadcast from Lincoln Center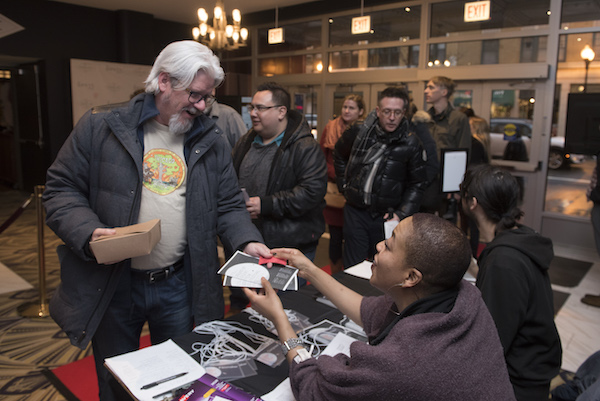 The ACM School of Music enrollment surpasses 300, our Live at the Davis concert series is attracting large crowds, attendance at the Thirsty Ears Festival tops 3,500 and we commissioned a record (for us) 25 new pieces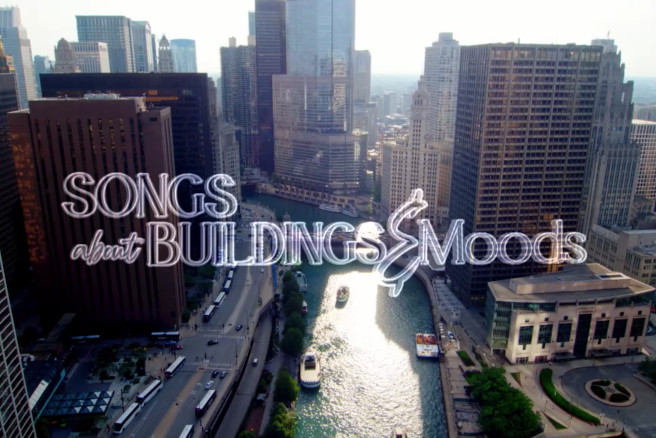 Covid hits and we have to close the school. We use this time to remodel our main location to include digital learning platforms, a production studio and a cafe. We acquire the rights to the Relevant Tones podcast.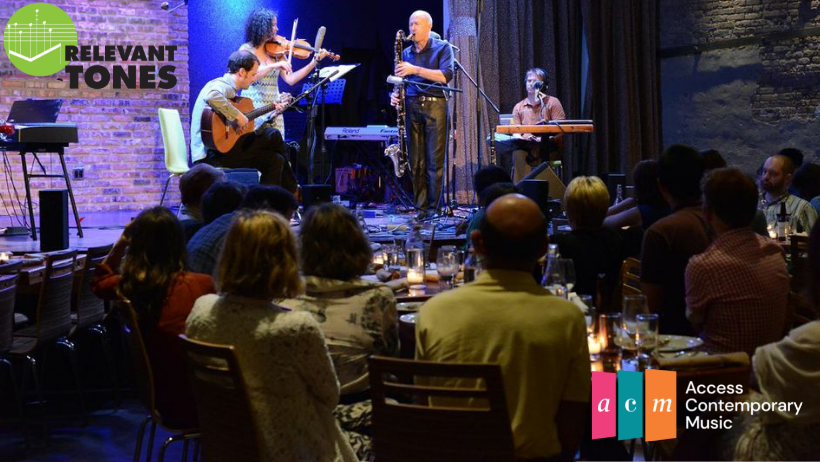 The school reopens, then closes again, then reopens.  We launch a new video series called Songs About Buildings and Moods. We celebrate the tenth anniversary of Relevant Tones with a three-day festival at Roulette in Brooklyn.
Changing the image of classical music and present it as a living tradition – not dead European men in wigs. When classical music is seen as thriving and relevant, audiences grow. ACM has developed a strategy to address both of these challenges and revitalize classical music.
All of ACM's programs have been created to serve one or more of these three strategic elements, from our ACM School of Music, to the Thirsty Ears classical music street festival to Sound of Silent Film, Open House and more.
Go where the people are, make contemporary music visible.
Raise musical literacy in general. There are many extremely intelligent individuals who don't know basic things about music. This has to change.
Humanize the composers who create the music. Show off the diverse elements of today's classical music and change the perception about who can compose and perform classical music. We have to widen the definition of classical music to include the diverse faces of today.
MEET OUR BOARD OF DIRECTORS
Meet Our Artists & Composers
MEET OUR ARTISTS & COMPOSERS
ACM works with musicians and composers around the world to bring musical creativity to life every day.