BACK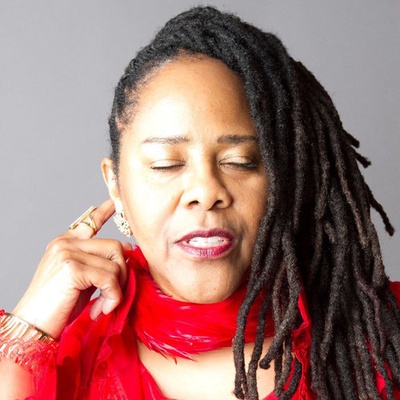 Composer
Regina Harris Baiocchi
Regina Harris Baiocchi (b.1956) is a composer, author, and poet whose music has been performed by Detroit Symphony and Chicago Symphony orchestras, Seattle Philharmonic Orchestra, the US Army Band, among many other acclaimed artists. She has composed works for orchestra, chamber ensemble, solo piano, a marimba concerto, vocal and instrumental music, a mass, ballet, as well as written a libretto and one-act opera.
Her music is featured on numerous recordings, including: Kidstuff, a self-produced CD of her children's music, Kaleidoscope; Soul of a Singer; Good News Falls Gently; journeys, places, stories; Landscapes: one woman's journey; unto thee i burn; and Where Freedom Rings. She is an award-winning author of short stories and poetry collections.
She received a National Endowment for the Arts Regional Artists Program grant and is a recipient of the Chicago Music Association award in 1995. Her writings on artists of color, women, spirituals, jazz, gospel, blues, hip-hop, and poetry are published by Oxford University, the Center for Black Music Research Journal at Columbia College Chicago, among other noteworthy publications.
She is also the founder of two exceptional organizations: 6Degrees Composers, which features music by women, and the Haiku Festival, which celebrates children and promotes literacy.
She graduated from Roosevelt University with a Bachelor of Music degree in 1978. She continued her studies at the Illinois Institute of Technology, Northwest University, and graduated from New York University with a certificate in public relations and received a Master of Music degree from DePaul University.
She is a member of the R. Nathaniel Dett Club, a Chicago Branch of the National Association of African American Musicia
FOLLOW