BACK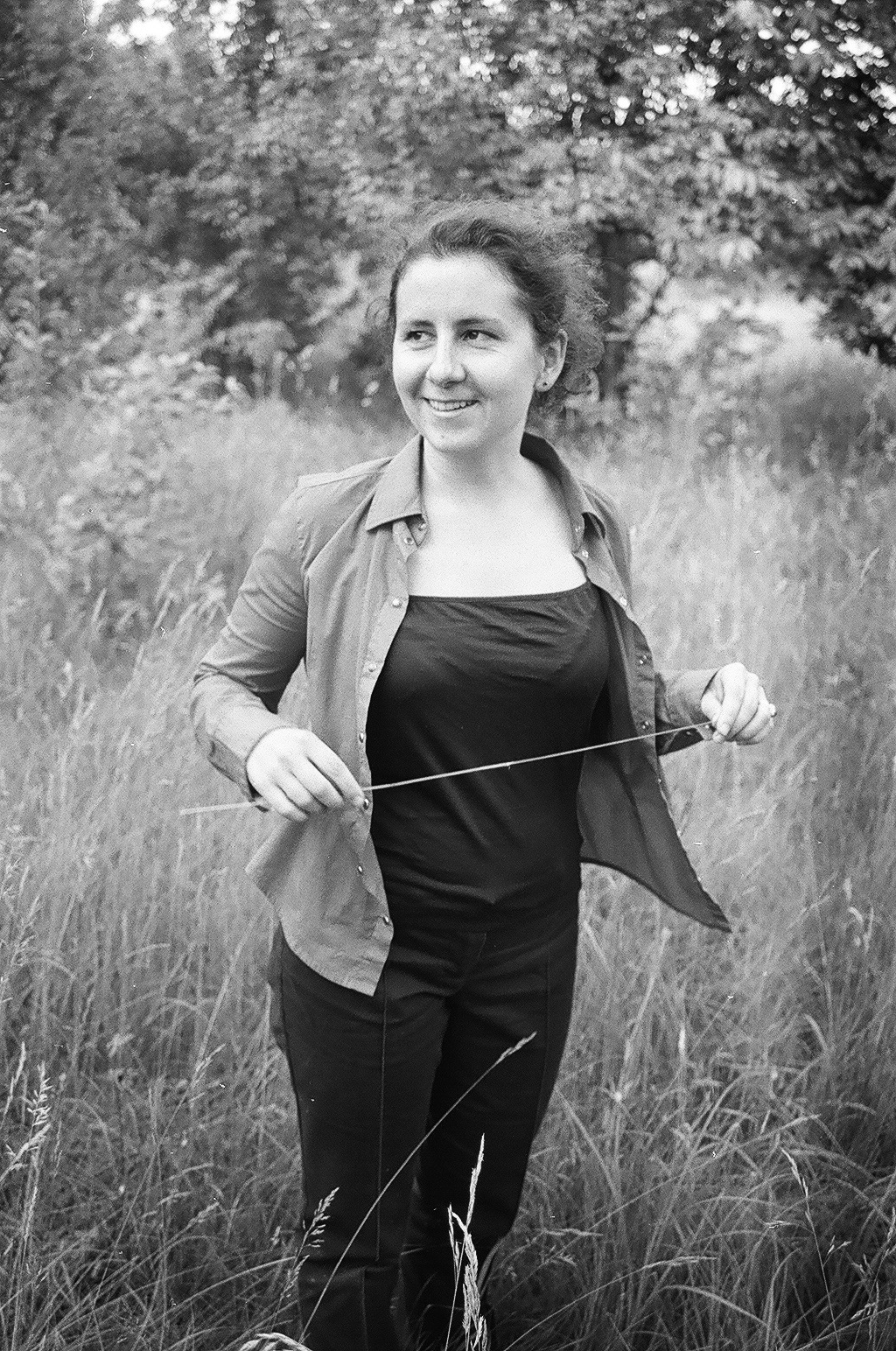 Composer
Agnieszka Stulginska
Agnieszka Stulgińska was born in Poland. She began to study the piano at the age of eight and was improvising and composing by the age of nine. She continued her piano studies throughout the secondary and tertiary education, receiving her master's degree in Music Composition with Krzysztof Olczak at the Academy of Music in Gdańsk, Poland. Stulgińska is also a graduate from the Royal Flemish Conservatory Antwerp in Belgium, where she studied composition with Luc van Hove. In 2012 she completed postgraduate studies in Film Music and Visual Arts at the Academy of Music in Łódź, Poland.
Stulgińska is a recipient of numerous awards including: 1st prize in the Musicconversation competition in Georgetown, Texas, and 3rd prize at the 46th Tadeusz Baird Competition in Warsaw, Poland. In 2015, she was chosen to participate in the Composer Alive project by Access Contemporary Music, Chicago. She and her compositions were selected to be performed for CCO (Cayuga Chamber Orchestra) Composer Showcase in Ithaca, New York, and to the Late Night at National Sawdust: a Live Radio Broadcast in New York. In the years 2007-2011, she participated in a four-year program aimed at promoting young composers, organized by the European Krzysztof Penderecki Center for Music in Lusławice, Poland.
Stulgińska's music is inspired by philosophical texts, folk tales, stories and impressions. She often composes in response to concrete visual stimuli, using extended techniques and sonoristic effects in order to recreate the images via an aural landscape that conjures them back. Street sounds are another major source of inspiration for Stulgińska. She evokes them by using acoustic as well as electronic media.
Her works include solo, chamber, choral, electronic and orchestral pieces usually combined with other types of art: movie, dance and theatre. Stulgińska's fascination with the cinema is especially pronounced. Among other works, she composed film music for such young and talented Polish directors as Anna Jadowska (Dzikie róże, 2017) and Piotr Szczepański (Łódź 2009 – nieskończoność , work in progress). She also collaborated on sound design and music composition for several movies made by students of the Film School in Lódź, Poland.
FOLLOW