The Sound of a New generation
CLASS
Voice
We offer voice lessons for children as young as 10 and adults of all ages.  Our voice instructors are all skilled performers and teachers and are knowledgeable in classical, pop and jazz vocal styles.
Lessons focus on proper vocal technique, breath control and intonation and are tailored to your individual goals.
There is no obligation to continue past the trial lesson but if you do, half hour private lessons are $38 and we're on a monthly enrollment so it's $152 per 4-week month.  45 and 60 minute lessons are also available.
As a non-profit with the mission of integrating musical creativity into everyday life, we encourage our students to create their own music in addition to learning the fundamentals.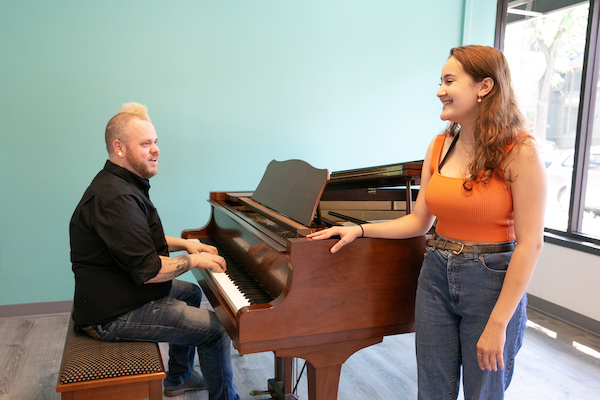 LESSONS
Voice
Voice lessons at ACM focus on the fundamentals and self expression.
View all our lesson
INSTRUCTORS
MEET OUR Voice TEACHERS
Voice lessons at ACM focus on the fundamentals and self expression.
ACM currently teaches 340 students in three locations and virtually. Hear what our students have to say!

Thank you for all that you've done for the Film Scoring Class If this class didn't exist, I probably wouldn't have been able to explore and pursue this thing I'm so passionate about and so enjoy.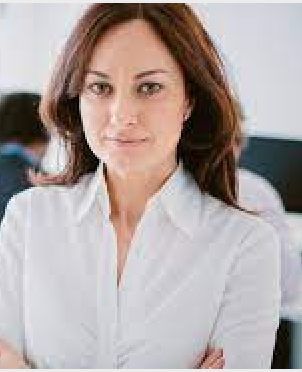 ACM is a great place to take lessons! My son Ezra has improved at the cello so much since starting there and he's even composing his own music now!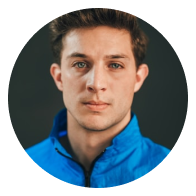 Love this school! I came in wanting to learn a Yann Tiersen song and my teacher got it by ear, transcribed it and taught me to play it.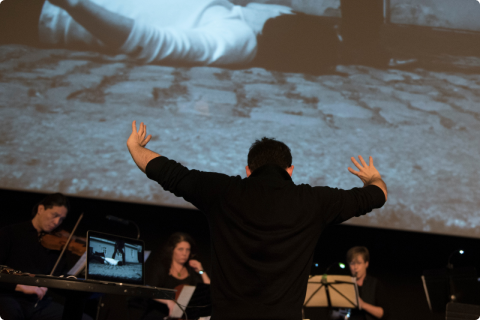 Explores our upcoming
festivals / concerts
We produce a variety of festivals and concerts throughout the year designed to serve our mission of bringing musical creativity to life.