BACK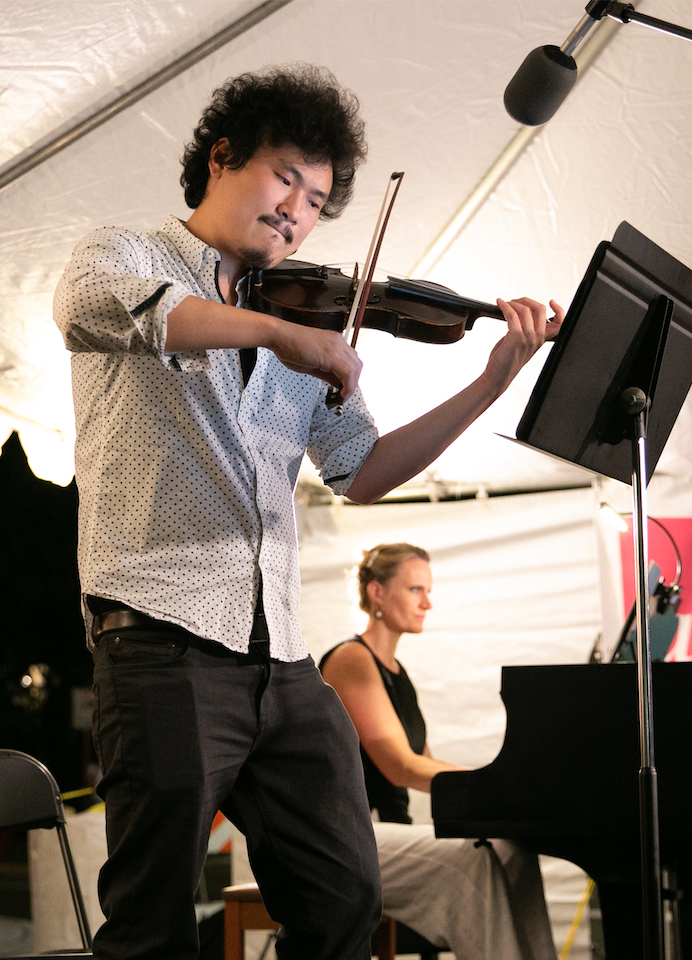 Violinist
Henry Zheng
Chicago based violinist Henry Zheng engages in a vibrant and fulfilling career as a chamber musician, recitalist, orchestral performer, and arts administrator. Performance invitations have taken Mr. Zheng across the United States, and to the international stage at new and historical venues in China, Italy, and Mexico.
Recent awards include residency at the Avaloch Farm Music Institute, and an Individual Artists Project Grant award from the Chicago Department of Cultural Affairs and Special Events.
As a chamber musician, Henry is the full time violinist of contemporary music ensemble, Lakeshore Rush. Mr. Zheng also serves as the ensemble's Executive Director. Recent highlights include performances with the three time Grammy Award nominated Spektral Quartet, the Kontras Quartet and National Heritage Fellowship award winner Rahim Alhaj, and Access Contemporary Music. Henry is one half of Duo Forzando, a collaboration between himself Dr. Michael Finlay.
Current orchestral engagements include performances with the Ars Viva Symphony Orchestra, Chicago Sinfonietta, New Millenium Orchestra, Quad Cities Symphony Orchestra, and countless others. Henry has also accompanied critically acclaimed and internationally recognized artists such as Andrea Bocelli, Billy Idol, Sarah Brightman, Hansen.
A passionate proponent of interactive digital entertainment, Henry has taken part in live orchestral productions of Final Fantasy: Distant Worlds, Legend of Zelda: Symphony of the Goddess, and Nier: Automota. Henry can also be heard on Chicago Arts Orchestra's recent album release featuring the music of Ignacio Jerusalem, "Galant Music from Mexico City".
In his spare time, Henry enjoys comic books, video games, and cooking. Henry resides in the Edgewater neighborhood of Chicago with his girlfriend, Hillary, and their beloved cat, Tommy.
FOLLOW