Thirsty ears 2022
ACM is proud to present the seventh annual Thirsty Ears Festival: Chicago's only classical music street festival!
For two days Wilson street between Hermitage and Ravenswood will be closed to feature seventeen stellar ensembles and soloists performing music from Beethoven to Shostakovich to Reich and everything in between on the main stage.
We'll also have delicious beer, vendor booths, kid-friendly activities and food trucks on both days.
The festival is free with a $10 suggested donation.  Any proceeds benefit the ACM School of Music, a non-profit organization.
  Hours
Saturday, August 13th – 2pm to 10pm
Sunday, August 14th – 2pm to 9pm
  Location
1758 W. Wilson Ave.
Parking is limited to nearby street parking

The first 100 people to arrive each day get a swanky swag bag so come early!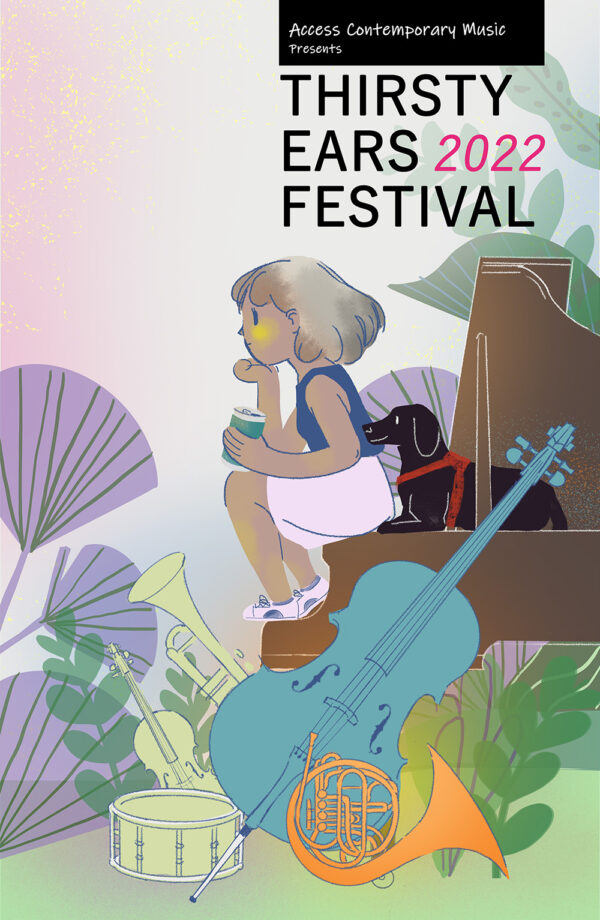 2pm  Chicago Chamber Music Fest
3pm  Amy Gadd
4pm  Wurtz-Berger Duo
5pm  Rose Wollman
6pm  Black Oak Ensemble
7pm  Crossing Borders Music
8pm  Palomar
9pm  Mini Sound of Silent Film Festival
2pm  Jenny Viets
3pm  Dawn Marie's Toddler Jam
4pm  Instrument Petting Zoo with Sadie
5pm  Dinder Bros Family Circus
6pm  Magic With Rob
2pm Garden Unit
3pm Lakeshore Rush
4pm The Growlers
5pm Laura Strickling & Daniel Schlosberg
6pm 5th Wave Collective
7:30 pm Origin of Animal
2pm Lucky Trikes
3pm Jenny Viets
4pm Instrument Petting Zoo with Traci
5pm Dinder Bros Family Circus
6pm Magic With Rob
Vendors
Food by Urban Tables
Nomadic Ant
Hija de Nada
Basic Revolution
Recycled by Robin
Peckham Media Productions
Catherine Elizabeth
Gramovox
Po Campo
Xpressive Body Butters
Andersonville Chamber of Commerce
Pockimals
Matilda Pet Fashion
Dandelion Art Therapy
Glow Superfood
Sophie Calhoun


Meet Our sponsors
The Thirsty Ears festival is made possible in part by generous support from these sponsors:
Meet Our CONTRIBUTORS
The Thirsty Ears festival swag bags are made possible by these generous contributors
Some Photos From Last year