BACK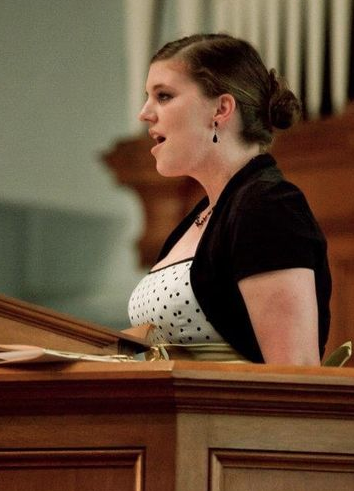 Voice and Piano
Mariah Kaplan
Born and raised in Springfield, Illinois, Mariah graduated from Indiana University where she pursued majors in both voice and psychology. At IU, Mariah performed in the operas La Traviata and The Last Savage as well as singing with the University Singers choir. In the summer of 2010, she performed with the American High School Honors Series at Carnegie Hall.
Since then, she has spent summers at The Manhattan School of Music, an internship with Boston Conservatory, and had a leading role in Offenbach's Un mari a la porte in Perigueux, France with the Franco- American Vocal Academy.
In January of 2020 she completed her Master's in music education from Rutger's University. For the past 5 years, Mariah has taught beginner piano and ukulele and voice and also is learning guitar. She believes in using psychology with vocal training by using imagination to enhance expression. This combination of psychology and music training has led her to be very patient and nurturing with her students and a positive fit for students with special needs.
FOLLOW

Mariah Kaplan CLASSES
View all lessons