Songs About Buildings and Moods Screening
Songs About Buildings and Moods is a video series exploring the intersection of music and architecture and the roles that the buildings and music we make play in our lives
The series is headed to PBS in early 2023 but we'll give an exclusive sneak peek at the historic Music Box Theater on October 27th.
"It's a moment of celebration of a kind of mythology that we've lost because buildings used to be infused with music" – Architect Daniel Libeskind (World Trade Center)
Don't miss this one-night-only event!
Tickets are $20 per person
  Hours
Thursday, October 27th
7:00 sharp
  Location
Music Box Theatre
3733 N. Southport Ave.
Chicago, IL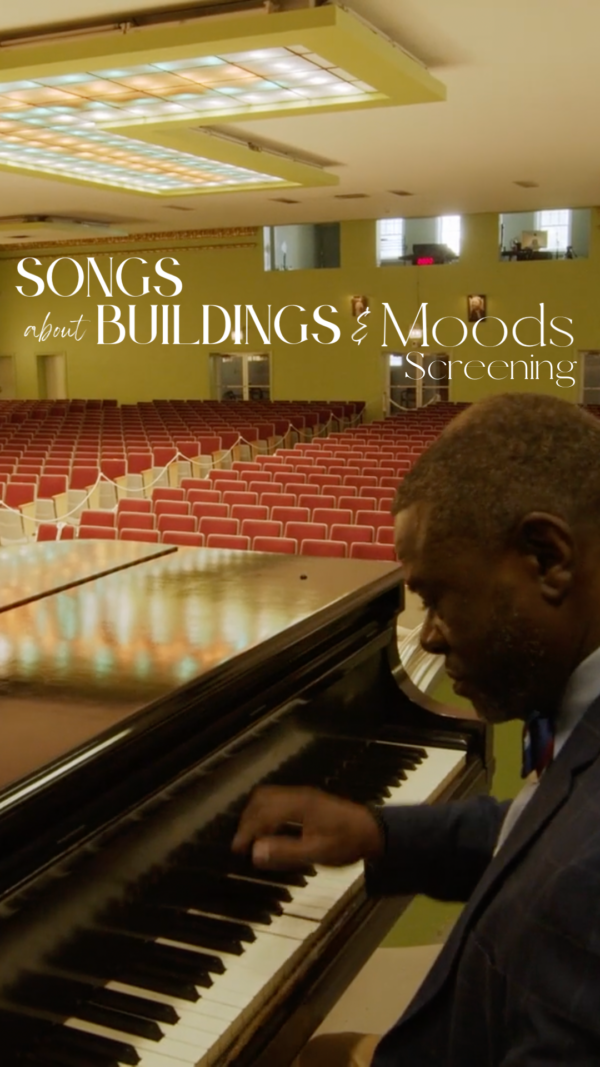 TWA Flight Center
Eero Saarinen's masterpiece is one of the world's most significant examples of mid-century architecture and a symbol of 1960's Jet Age optimism.
Music by Stephanie Ann Boyd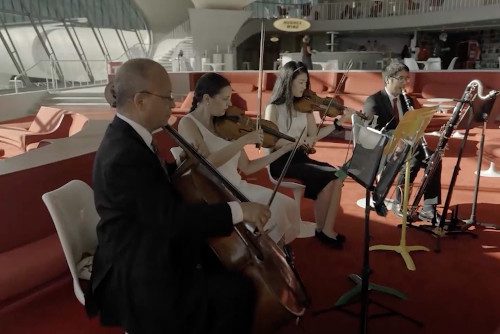 City Methodist Church
Abandoned for decades, this once-grand cathedral in Gary, IN is mute but powerful testimony to the racist, xenophobic forces that caused its downfall.
Music by Gustavo Leone
Commentary by Olon Dotson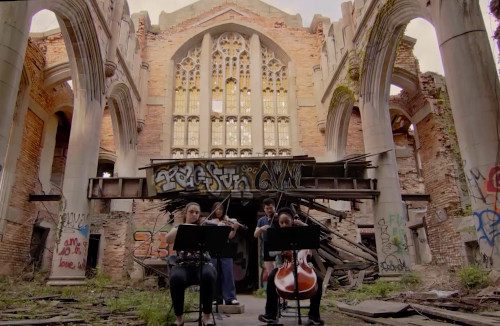 Historic Pabst Brewery
Built to resemble a complex of 18th century German castles complete with crenellations and turrets, the historic Pabst brewery in Milwaukee was for decades the largest brewer in the country.
Music by Christian Ellenwood
Commentary by Jim Haertl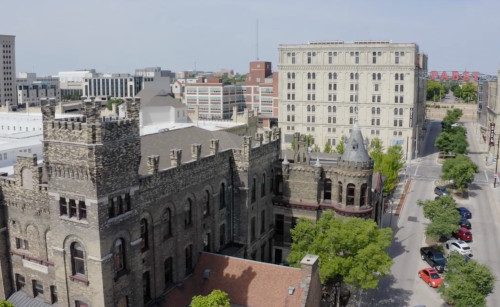 Richard H. Driehaus Museum
Built as a fire-proof sanctuary just after Chicago's Great Fire in 1871, this mansion is now a beautiful museum full of gorgeous artifacts and design from around the world and home to thoughtful rotating exhibits.
Music by Seth Boustead
Commentary by Anna Musci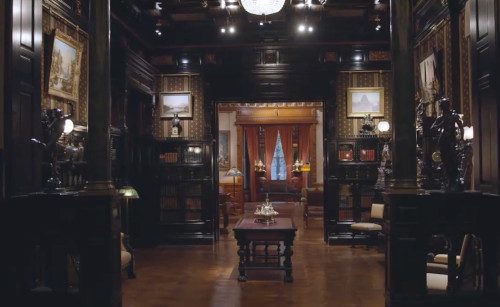 First Church of Deliverance
This gem in Chicago's Bronzeville neighborhood has been a pillar of the community since its founding in 1929. In addition to being a beacon of hope and inclusivity, the church was also instrumental in the development of Gospel music through it's broadcasts and publishing company.
The Streamline Moderne architecture by Walter Bailey, Illinois' first licensed Black architect, is also stunning.
Music by Regina Harris Baiocchi
Commentary by Pastor James R. Bryson, Jr.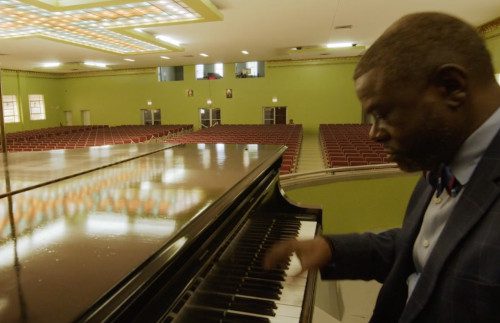 Meet Our sponsors
Songs About Buildings and Moods is made possible with the support of these generous sponsors