Songs About Buildings and Moods Live
Songs About Buildings and Moods features music we've commissioned over the last several years to be performed in various and sundry historical, offbeat, interesting and generally awesome spaces in Chicago as part of the Chicago Architecture Foundation's Open House Chicago project.
All of the pieces will be performed live with video accompaniment showing the buildings in their glory.  Videos are by Kimberly Schlechter.
PERFORMED BY
Alyson Berger – cello
Cory Tiffin – clarinets
Arianne Urban – violin
Trevor Patrick Watkin – flute
Becca Wilcox – viola
Jeff Yang – violin
  Hours
Monday, September 10th, 2018 – 7:30 PM Central
  Location
Davis Theater
4643 N. Lincoln Ave.
$20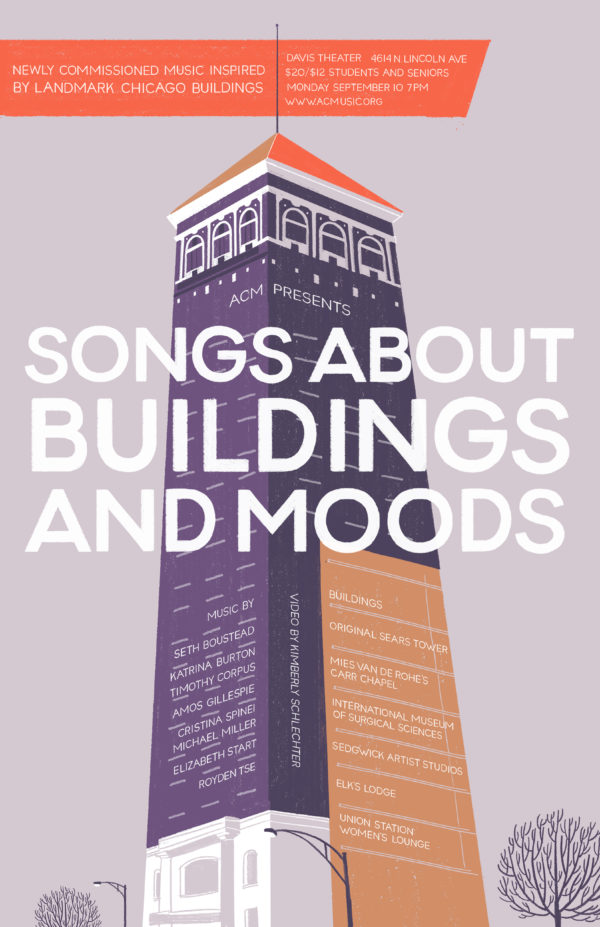 This concert will start at 7:30 and last for about 75 minutes without an intermission.  Please join us at the Carbon Arc lounge for drinks and conversation after the concert.
Meet Our sponsors
This event is sponsored in part by: