Into the Mystic
ACM's first concert of the season is also the first concert in our new venue: the Davis Theater in Lincoln Square.
Into the Mystic features music by composers from around the world inspired by religion, spirituality and altered states of consciousness.
From Xiaogang Ye's evocative depiction of the hallucinogenic datura plant to James Primosch's sparse, intensely religious, hymn-like string quartet to Jing Zhou's musical evocations of Chinese Buddhism, Into the Mystic is a transportive concert experience
Pēteris Vasks' sublimely gorgeous Meditation opens this concert which will also include Andrián Pertout's Rishis and Saints for prepared piano and cello, Seth Boustead's The Numinous inspired by C.G. Jung's work on mythic archetypes, and Ross Edwards' charged evocation of a Koori sacred place in Australia.
Join us a half hour before the concert, at 7:00, for an open reading of the first installment in a new piece being composed for us by David Smooke for our latest Composer Alive commissioning project.
PROGRAM
Meditation by Pēteris Vasks
The Numinous by Seth Boustead
Etymalong by Ross Edwards
Rishis and Saints by Andrián Pertout
Datura by Xiaogang Ye
Agama by Jing Zhou
String Quartet No. 2 by James Primosch
Chris Ramaekers – Music Director
PERFORMED BY
Alyson Berger – cello
Kathleen Carter – violin
Sebastian Huydts – piano
Magdalena Sustere – cello
Cory Tiffin – clarinet
Arianne Urban – violin
Trevor Patrick Watkin – flute
Becca Wilcox – viola
Amy Wurtz – piano
Jeff Yang – violin
  Hours
Monday, September 12th, 2017 – 7:30 PM Central
  Location
Davis Theater
4643 N. Lincoln Ave.
$20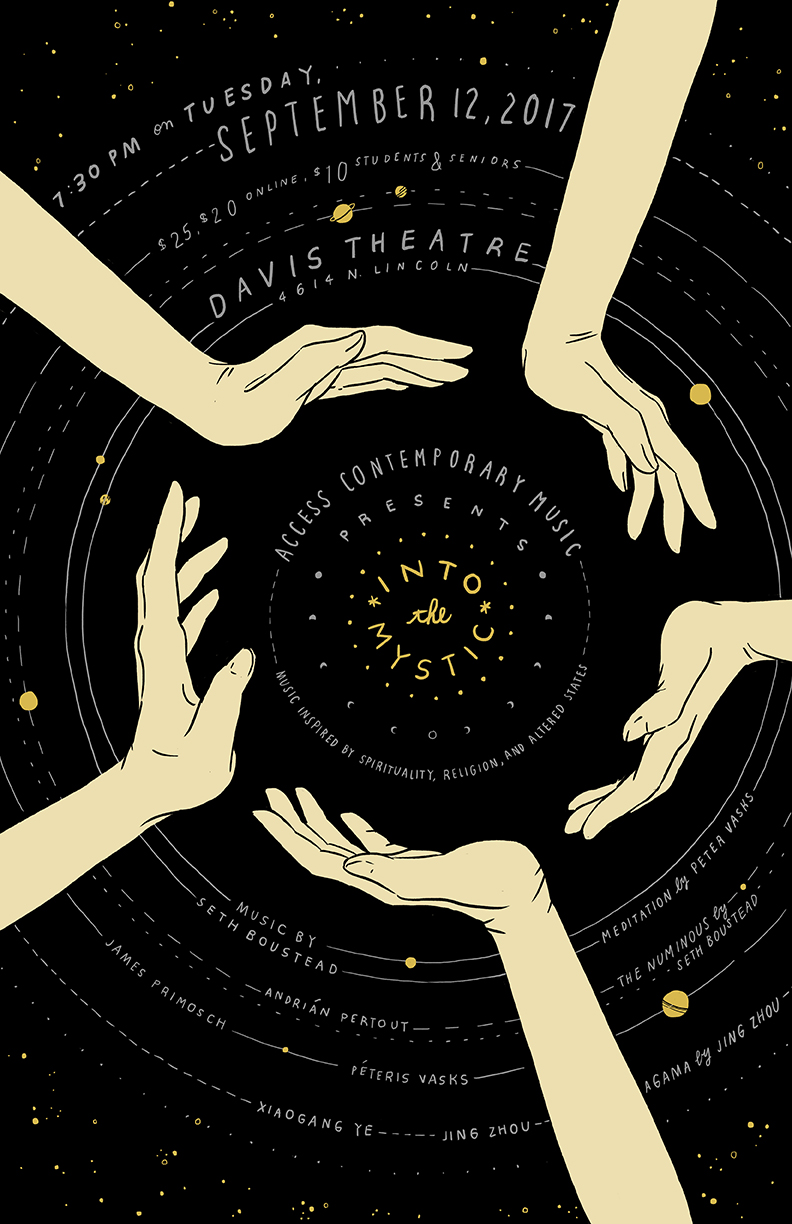 This concert is about 75 minutes without intermission
Meet Our sponsors
Into the Mystic is made possible in part with generous support from these sponsors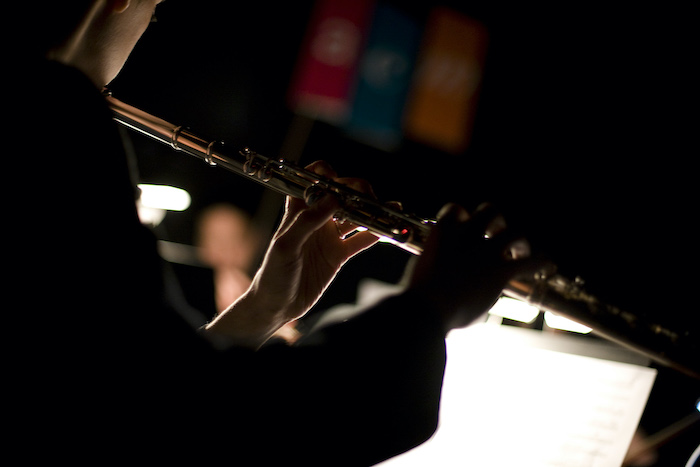 Explore our Past productions
We produce a variety of festivals and concerts throughout the year designed to serve our mission of bringing musical creativity to life.