In Stereo
What does one do when one's concert series is held in a movie theater?  Program a concert of electro-acoustic works designed to make maximum use of the superior sound system of course!
That's just what we've sought to do with In Stereo, an evening of works for chamber instruments with electronic accompaniment.
And what a fascinating array of pieces it is too.
The evening features a musical depiction of a magical island, a haunting reinterpretation of an iconic interview with trumpet virtuoso Chet Baker, a hilarious evocation of a Texas cattle auction, reimagined Tuvan throat singing, spatial sound sourcing and so much more, all brought to you In Stereo.
PROGRAM
La Isla Mágica by Angélica Negrón
Petals by Kaija Saariaho
May This Bliss Never End by Jacob TV
To Unformed by Kyong Mee Choi
Ground Round by Steve Snowden
Sun Propeller by Nina C. Young
Grind Show by Tansy Davies
Chris Ramaekers – Music Director
PERFORMED BY
Alyson Berger – cello
Douglas Johnson – double bass
Cory Tiffin – clarinet
Trevor Patrick Watkin – flute
Amy Wurtz – piano
Jeff Yang – violin
  Hours
Monday, February 5th – 7:30 PM Central
  Location
Davis Theater
4643 N. Lincoln Ave.
$20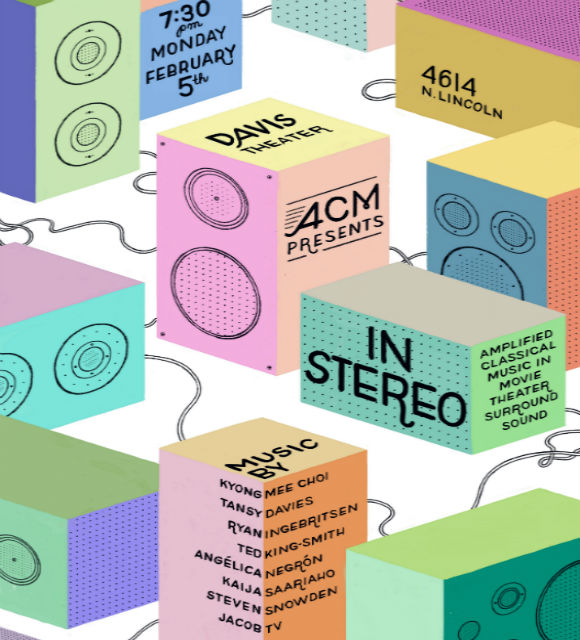 This is a virtual discussion that will last about an hour. The event is free but you must register to attend.
Meet Our sponsors
In Stereo is sponsored in part by: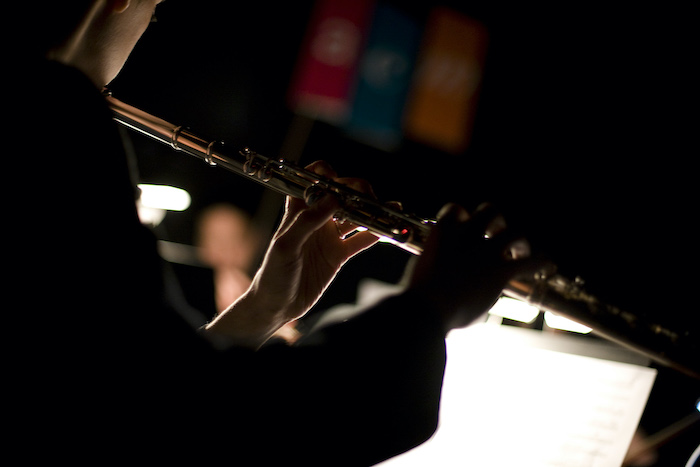 Explore our Past productions
We produce a variety of festivals and concerts throughout the year designed to serve our mission of bringing musical creativity to life.