Global Connections: Korea
Global Connections is a global network of festivals, ensembles, composers and contemporary music organizations around the world. 
As part of this exciting program we'll be presenting three concerts of music from different countries in partnership with the International House at the University of Chicago.
We'll kick off the series with a concert of dynamic music from Korea in partnership with the Korean Composer's Association.


Persons with disabilities who may need assistance should contact the Office of Programs & External Relations in advance of the program at 773-753-2274 or mdestefa@uchicago.edu

PROGRAM

Spiral Staircase by Do-Won Yu

yukbajaeki-tori by Eunjae Lee

Winter Dream by GoWon Choi

Musica Pathetica by Ji-Won Kwon

Blue Vibes by Jinok Cho
INTERMISSION
Abundance II by Eunhye Kim

Spring Dream by Kyungshin Im

Clockwork Toy by Sangbong Nam
 
 
PERFORMED BY

Palomar – Francesco Milioto, Artistic Director

Eliza Bangert – flutes

Alyson Berger – cello

Douglas Johnson – double bass

Sebastian Huydts – piano

Christie Miller – clarinets

Jeff Yang – violin and viola
  Hours
Friday, November 6th, 2015 – 7:00 PM Central
  Location
International House at the University of Chicago
1414 E. 59th St.
$20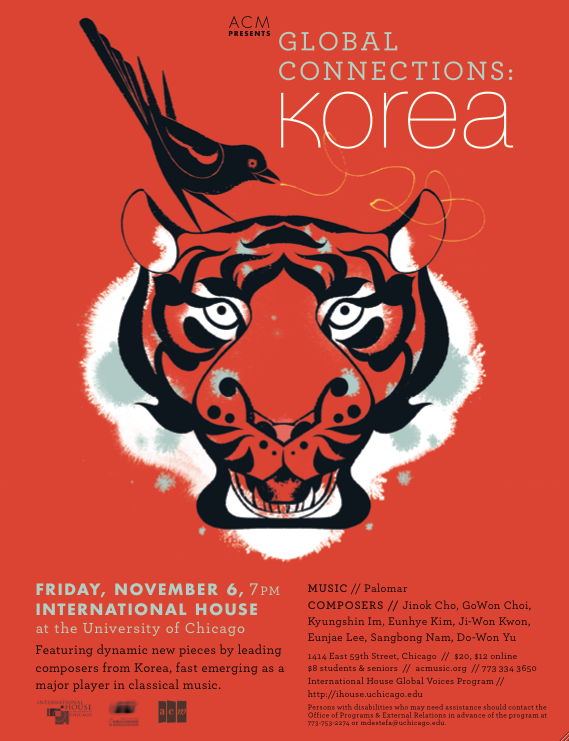 Meet Our sponsors
Into the Mystic is made possible in part with generous support from these sponsors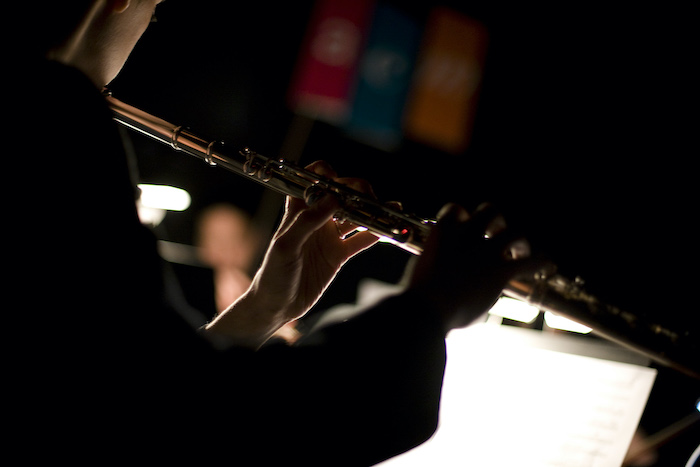 Explore our Past productions
We produce a variety of festivals and concerts throughout the year designed to serve our mission of bringing musical creativity to life.