Vanishing City Live at Lincoln Center
In his book Vanishing New York, Jeremiah Moss argues that gentrification and rising income inequality are causing the city to slowly lose its soul.
Join Seth Boustead, composer, Executive Director of Access Contemporary Music and host of WFMT Chicago's Relevant Tones, for a live broadcast exploring the issue's impact on music with Moss, Open House New York executive Director Gregory Wessner, architect and author of A Country of Cities Vishaan Chakrabarti, and NewMusicBox co-editor Frank J. Oteri.
Carnegie Hall's Ensemble Connect, members from Opera on Tap (Kamala Sankaram, Kristin Gornstein, Kannan Vasudevan, Matthew Curran), and conductor Mila Henry will perform music by New York composers who flourished in a bygone, some say golden, era.
On the program: music by cellist, composer, and pop music phenom Arthur Russell; a New York City–premiere choral piece by Julius Eastman (The Moon's Silent Modulation); and a forgotten gem by Tui St. George Tucker
This concert will sell out and it's first come first serve so arrive early!
The concert will also be Livestreamed from WFMT's Facebook page.
  Hours
Thursday, September 20th, 2018 – 7:30 PM Eastern
  Location
David Rubenstein Atrium at Lincoln Center
61 W. 62nd St.
Free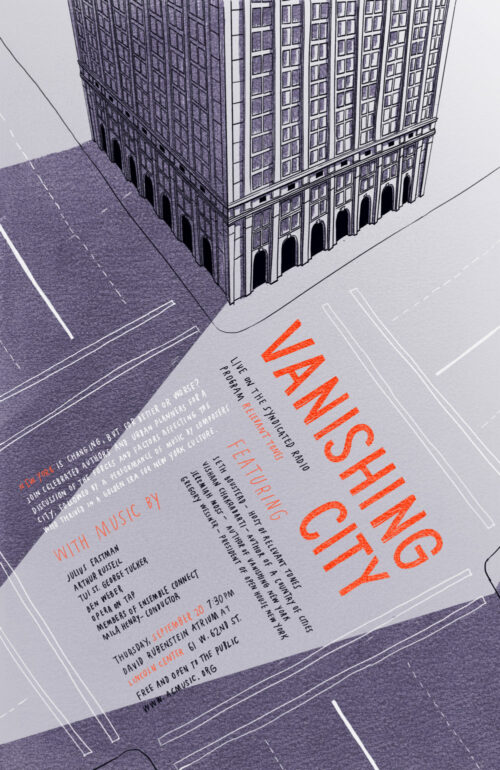 The conversation will start at 7:30 PM and will be followed by the concert.  The event is about 90 minutes long.
Meet Our sponsors
This event is sponsored in part by: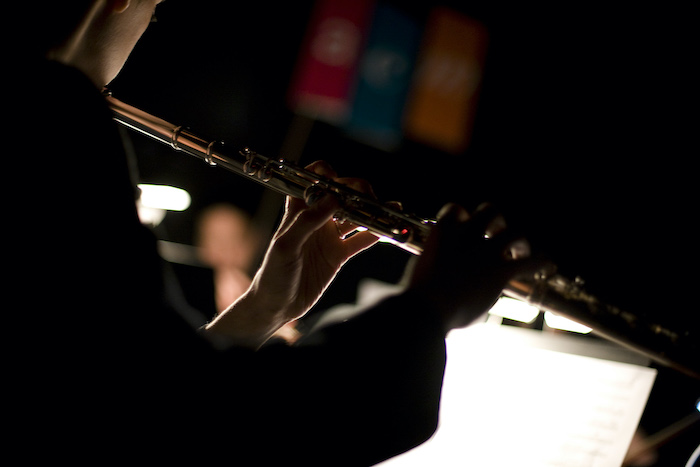 Explore our Past productions
We produce a variety of festivals and concerts throughout the year designed to serve our mission of bringing musical creativity to life.