Thirsty ears Festival
ACM's Thirsty Ears Festival is Chicago's only classical music street festival!
For two days Wilson street between Hermitage and Ravenswood are closed to feature stellar ensembles and soloists performing music from Beethoven to Shostakovich to Reich and everything in between on the main stage.
We also have delicious beer and wine, vendor booths, kid-friendly activities and food trucks on both days.
In the event of rain we will move the music into the All Saints Church on the same block with seating for 200 people. 
  Hours
Saturday, August 5 2:00 – 10:00 PM
Sunday, August 6 1:00 – 9:00 PM
  Location
1758 W. Wilson Ave.
Parking is limited to street parking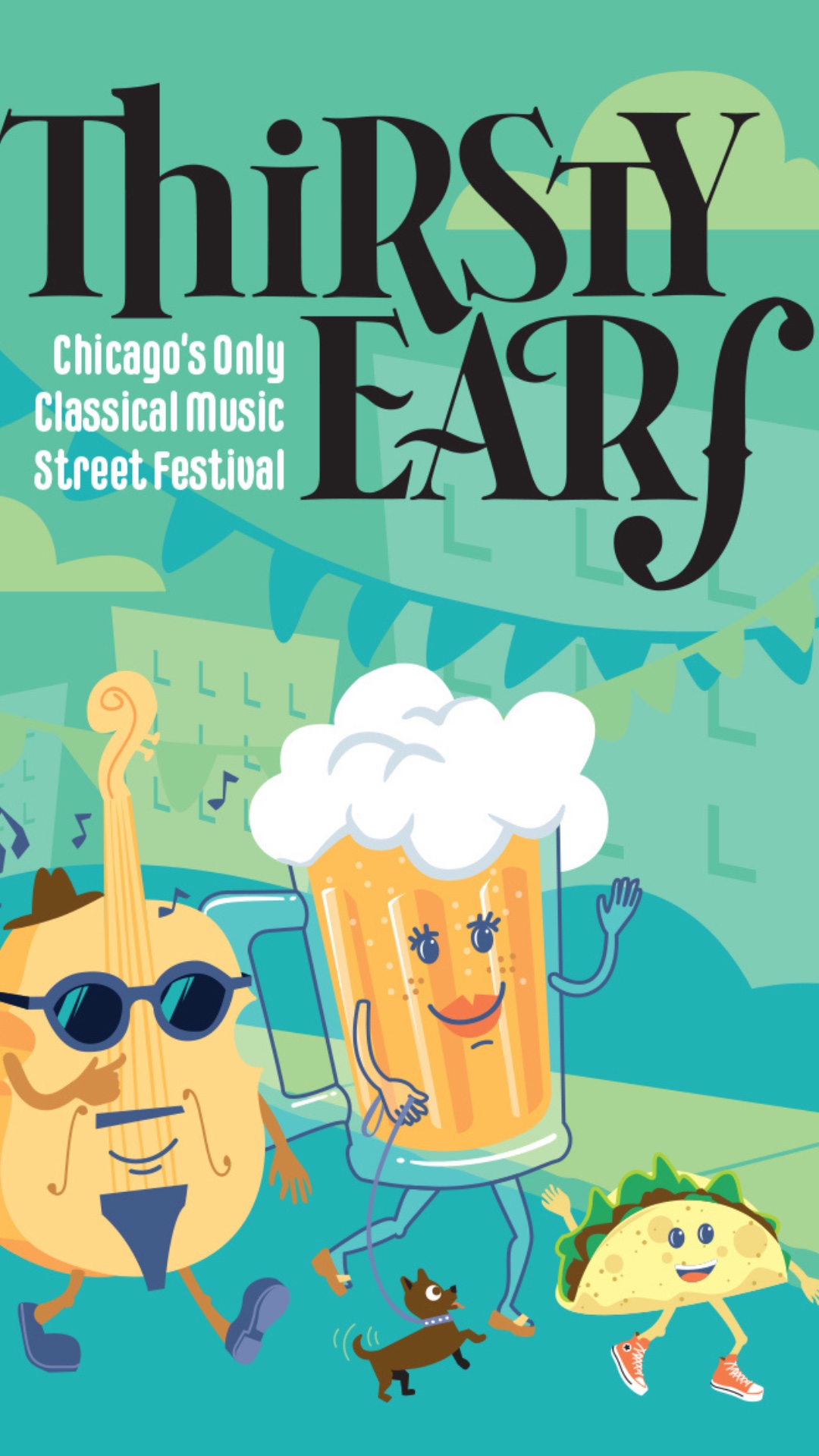 2pm  TBD
3pm  TBD
4pm  TBD
5pm  TBD
6pm  TBD
7pm  TBD
8pm  Palomar
9pm  Mini Sound of Silent Film Festival
2pm  TBD
3pm  TBD
4pm  TBD
5pm  TBD
6pm  TBD
7pm  TBD
8pm  Palomar
9pm  Mini Sound of Silent Film Festival
2pm  TBD
3pm  TBD
4pm  TBD
5pm  TBD
6pm  TBD
7pm  TBD
8pm  TBD
9pm  TBD
2pm  TBD
3pm  TBD
4pm  TBD
5pm  TBD
2pm  Masso Quartet
3pm  Bach to Beethoven Experience
4pm  Crossing Borders Music
5pm  Chicago Chamber Music Fest
6pm  Wurtz-Berger Duo
7pm  Windy City Strings
8pm  Black Oak Ensemble
9pm  Gustavo Leone
9:30pm  Mini Sound of Silent Film Festival
2pm  Instrument Petting Zoo
3pm  Jenny Viets
4pm  Dawn Marie's Toddler Jam
5pm  Magic Rob
1pm  Jeff Kowalkowski and Friends
2pm  Blue Violet Duo
3pm  5th Wave Collective
4pm  Lakeshore Rush
5pm  Tiffin Trio
6pm  Shi-an Costello
7pm  Altino-Horn-Brown Trio
8pm  Austin Williams and Friends
1:30pm Magic Rob
2pm  Lucky Trikes
3pm  Jenny Viets
4pm  Dawn-Marie's Toddler Jam 
Meet Our sponsors
The Thirsty Ears festival is made possible in part by generous support from these sponsors: