Light Games
An evening featuring our violin virtuoso Jeff Yang in several transcendent but highly demanding new works including Wolfgang Rihm's gorgeous Lichtes Spiel or Light Games. 
Other works to be performed range from soul-searching and starkly beautiful, to the upbeat bluegrass-infused joyous melodies of Evan Chambers and Vivian Fung.
This concert also features the World Premiere performance of Interstices by Irish composer Grainne Mulvey who will be traveling to Chicago for the concert.


PROGRAM
Light Games by Wolfgang Rihm
Architectonics by Erkki Sven Tuur
Mirage by Shulamit Ran
Interstices by Grainne Mulvey
S.T.I.C. by Dan Becker
Love Dogs by Evan Chambers
Watch a video from this concert
PERFORMED BY
Mark Agnor – violin
Hülya Alpakin – piano
Jeremy Attanaseo – bass
Alyson Berger – cello
Elizabeth Brausa-Brathwaite – violin
Madeline Capistran – violin
Douglas Johnson – bass
Dan Klingler – cello
Francesco Milioto – conductor
Christie Miller – clarinet
Matthew Oliphant – French horn
Alicia Poot – flute
Songhea Sackrider – violin
Anna Suechting – French horn
Anna Velzo – oboe
Jeff Yang – solo violin
  Hours
Tuesday, February 12th, 2013 – 7:30 PM
  Location
Architectural Artifacts
4325 N. Ravenswood
$20, door, $12 online, $8 students and seniors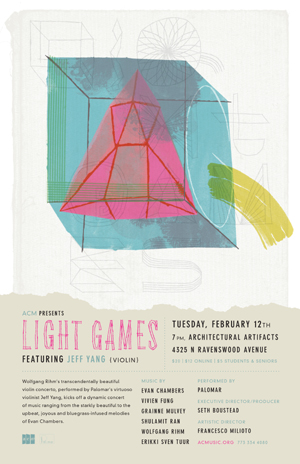 This concert is about 75 minutes without intermission. A reception will follow
Meet Our sponsors
Vanishing Point is made possible in part with generous support from these sponsors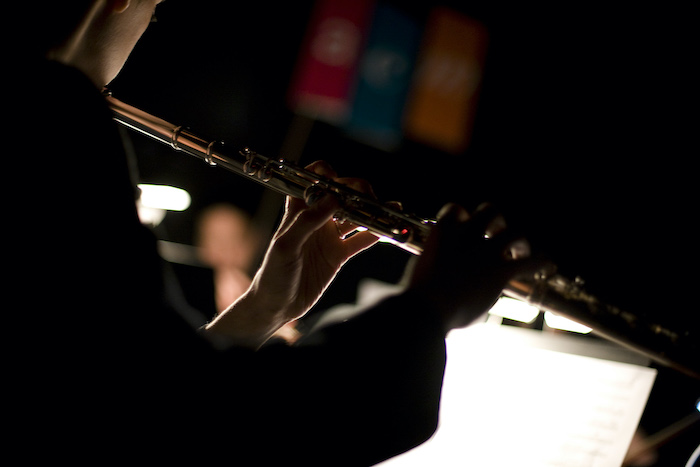 Explore our Past productions
We produce a variety of festivals and concerts throughout the year designed to serve our mission of bringing musical creativity to life.