Inner Worlds
Featuring a wide array of new pieces meant to be played entirely inside of the piano, Inner Worlds takes you on a fascinating sonic journey.
Encompassing a range of special effects, the music for this concert ranges from eerie to playful to dramatic and everything in between. 
GoPro cameras inside the piano send the image to the big screen in real time.
PROGRAM
The Banshee by Henry Cowell
To Stare Astonished at the Sea by Lois Vierk
Chant by Vivian Fung
lauschgut by Charlotte Seither
Plus these works commissioned by ACM:
Stritch by Pierce Gradone
Orbita by Jeff Kowalkowski and Mark Mahoney
Inner Worlds by Lisa Neher
UnCaged by Roger Tréfousse
Operating Theatre by Randall West
PERFORMED BY
Marianne Parker – piano
Amy Wurtz – piano
Seth Boustead – Producer
David Wetzel – Technical Director
  Hours
Monday, December 16th – 7:30 PM Central
  Location
Davis Theater
4643 N. Lincoln Ave.
$20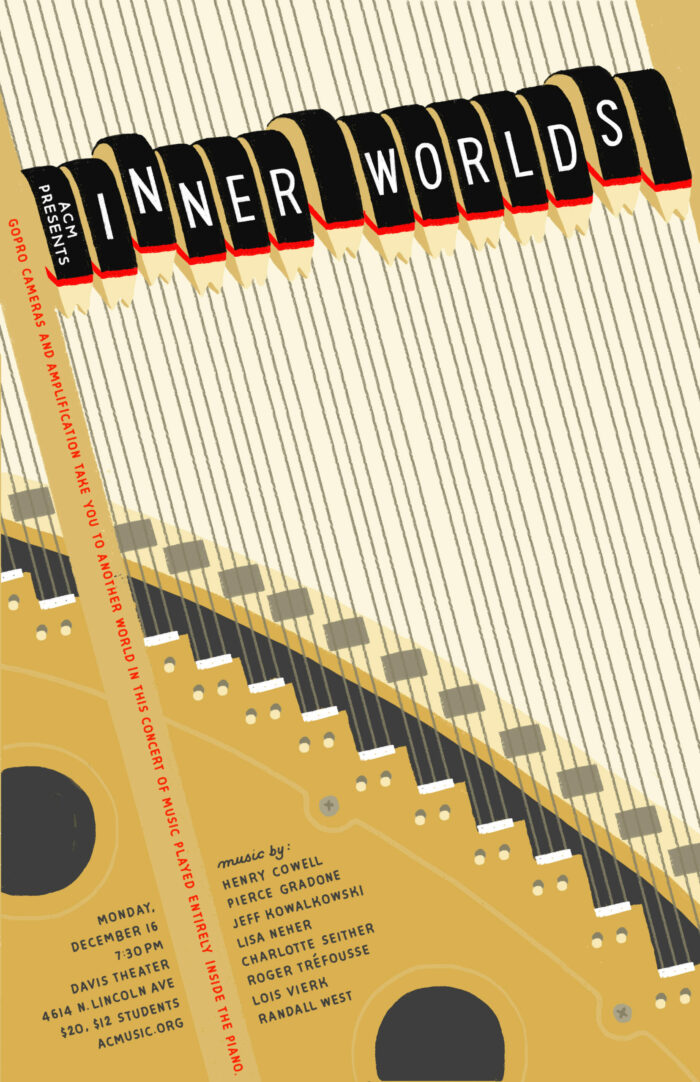 This concert is about 75 minutes without intermission
Meet Our sponsors
Inner Worlds is made possible in part with generous support from these sponsors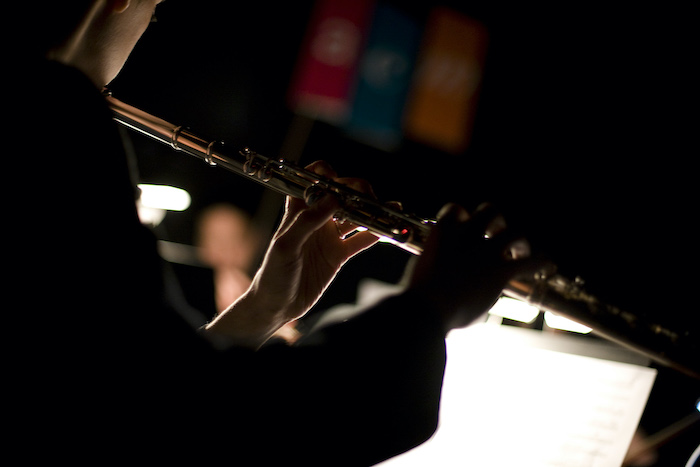 Explore our Past productions
We produce a variety of festivals and concerts throughout the year designed to serve our mission of bringing musical creativity to life.