Vanishing Point
In Geometry textbooks we're told that parallel lines never meet but, from our visual perspective, they do meet at the horizon or the vanishing point as it's called.
Similarly in music it seems that singer/songwriters and composers have very little in common. But, as in geometry the truth depends on our perception. 

Vanishing Point will reveal the fascinating intersection of pop music and contemporary classical that is a emerging as a major trend.
PROGRAM
Are You Worried About the Rising Cost of Funerals?  by Errollyn Wallen

Errollyn Wallen is an accomplished composer and singer/songwriter and the perfect person to open up the evening.  This piece for soprano and string quartet is strictly notated like a good classical piece should be, but has the light feel and catchy tunes of the pop world.
Four Songs by Beck
Beck annoyed radio stations but delighted composers by releasing his new album Song Reader only in the form of sheet music.  Four of our composer members will arrange the songs for soprano and the Palomar ensemble.  The composers are Brian Baxter, Andy Costello, Michael Miller, and Greg Steinke.
Conceive a Man by William Jason Raynovich
The founder and Artistic Director of the MAVerick Ensemble, composer William Jason Raynovich's three-movement work Conceive a Man for soprano, clarinet, guitar and cello will here be reimagined by jazz vocalist Christy Bennett
Four Songs by Jennifer Hall
A favorite singer/songwriter of Palomar ensemble violinist Jeff Yang, Hall's haunting voice and insightful lyrics have made her a trusted Chicago favorite.  Instead of a band, she'll front her Jennifer Hall Band alongside ACM's Palomar ensemble in four of her original tunes arranged by Jeff Yang.
  Hours
Tuesday, January 21st, 2014 – 7:30 PM
  Location
Architectural Artifacts
4325 N. Ravenswood
$20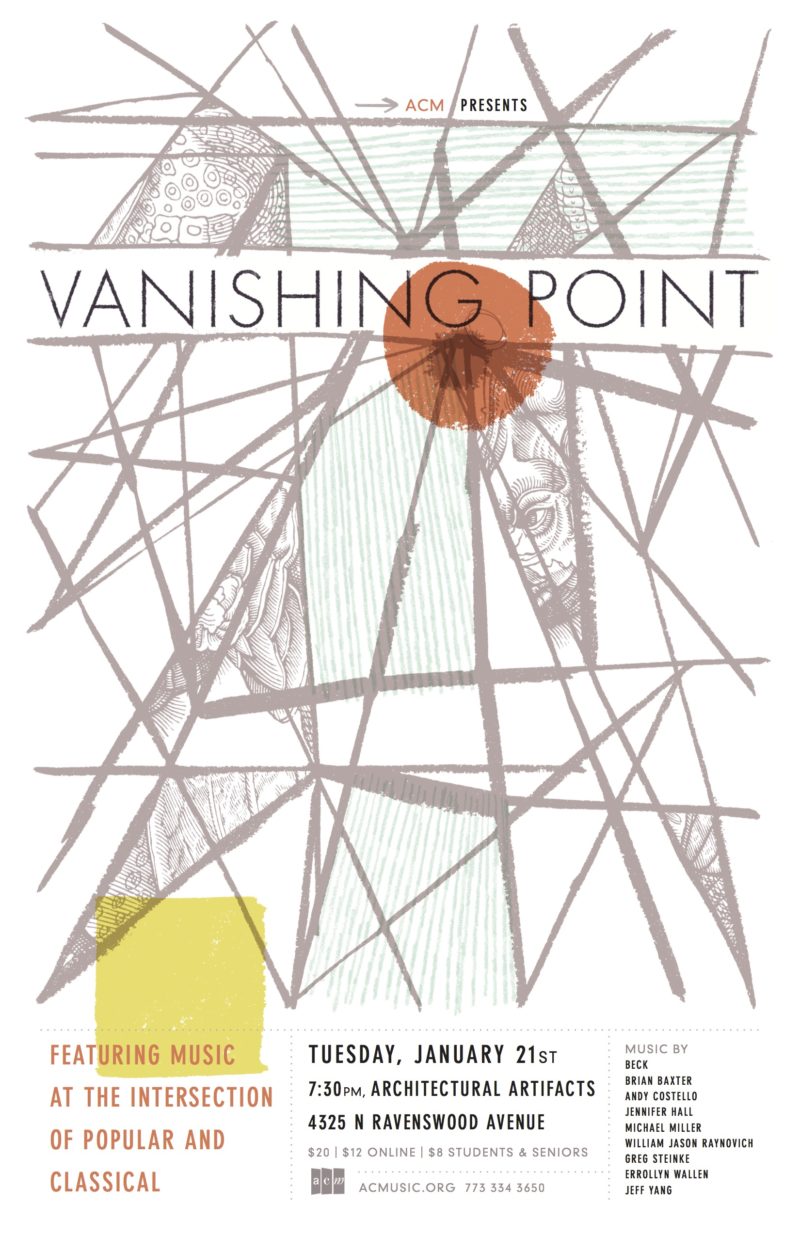 This concert is about 75 minutes without intermission. A reception will follow
Meet Our sponsors
Vanishing Point is made possible in part with generous support from these sponsors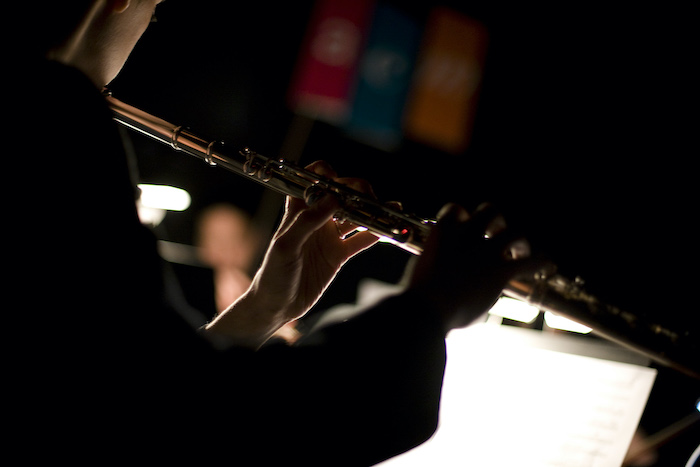 Explore our Past productions
We produce a variety of festivals and concerts throughout the year designed to serve our mission of bringing musical creativity to life.