Specific Gravity
From deep in the earth to the furthest reaches of outer space, Specific Gravity features music inspired by our physical universe. The event will pair informal conversation with Ashley Hamer, host of the popular podcast Curiosity Daily, with performances of the pieces.
Specialty cocktails created by the speakeasy the Drifter and inspired by the theme will be served at the adjoining Carbon Arc bar.
DETAILS
Monday, February 10, 7:30 PM
Davis Theater
4614 N. Lincoln Ave., Chicago
$20, $12 students
PROGRAM
Stars in Dead Reflection by Christopher Stark
Specific Gravity by Lansing McLoskey
Quasare/Pulsare by Olga Neuwirth
Horizons by Paul Lansky
Red Shift by Lois Vierk
PERFORMED BY
Chris Ramaekers – Music Director
Alyson Berger – cello
Kate Carter – violin
Amos Gillespie – alto saxophone
Douglas Johnson – bass
Timothy Ernest Johnson – electric guitar
Trevor O'Riordan – clarinet
Trevor Patrick Watkin – flute
Amy Wurtz – piano
Gloria Yehilevsky – percussion
Henry Zheng – violin
  Hours
Monday, February 10, 7:30 PM
  Location
Davis Theater – 4614 N. Lincoln Ave.
Parking is limited to street parking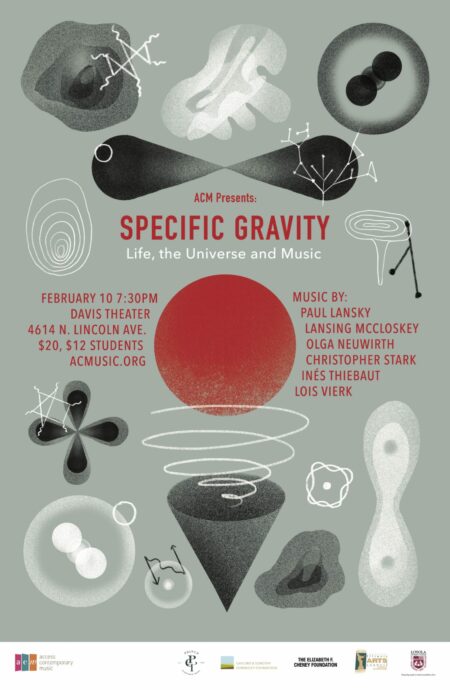 Meet Our sponsors
ACM's Live at the Davis Theater concert series is made possible with the support of these generous sponsors.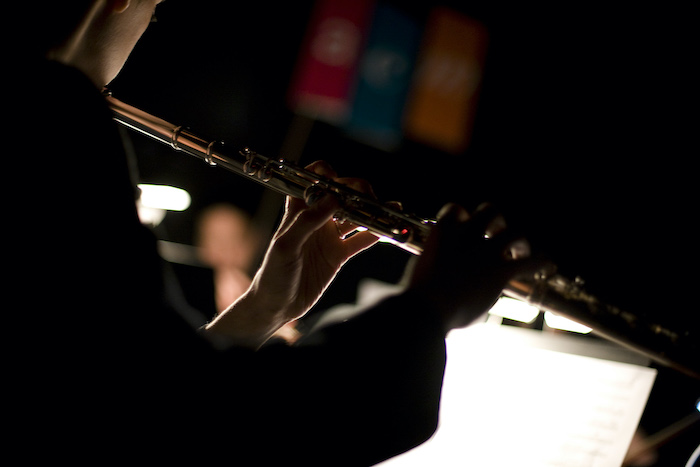 Explore our Past productions
We produce a variety of festivals and concerts throughout the year designed to serve our mission of bringing musical creativity to life.