Speaking in Tongues
ACM's first concert of 2019, Speaking in Tongues, features music inspired by, and incorporating, language including pieces by Alex Temple, Lee Hyla, Martin Bresnick, Florent Ghys and Steve Reich's groundbreaking string quartet Different Trains.
DETAILS
Monday, February 4th 7:00 PM
Davis Theater
4614 N. Lincoln Ave.
$20, $12 students
PERFORMED BY:
Alyson Berger – cello
Zachary Good – bass clarinet
Aurelien Pederzoli – viola
Thomas Snydacker – baritone saxophone
Arianne Urban – violin
Amy Wurtz – piano
Jeff Yang – violin
  Hours
Monday, February 4th, 2019 – 7:30 PM Central
  Location
Davis Theater
4643 N. Lincoln Ave.
$20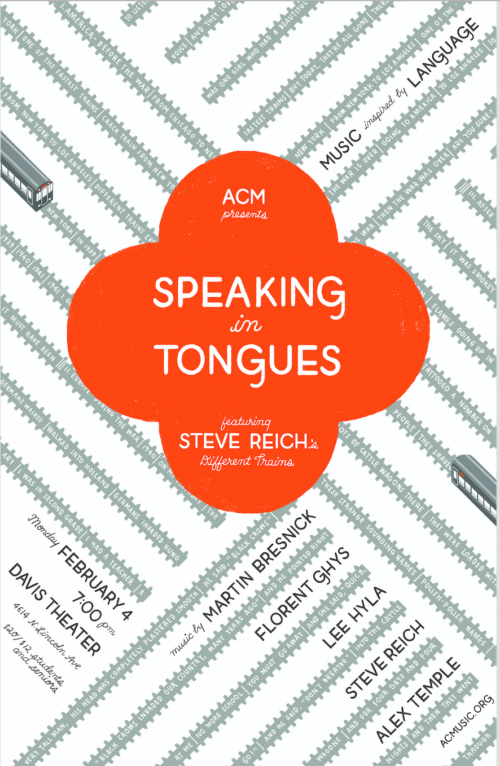 This concert will start at 7:30 and last for about 75 minutes without an intermission.  Please join us at the Carbon Arc lounge for drinks and conversation after the concert.
Meet Our sponsors
This event is sponsored in part by: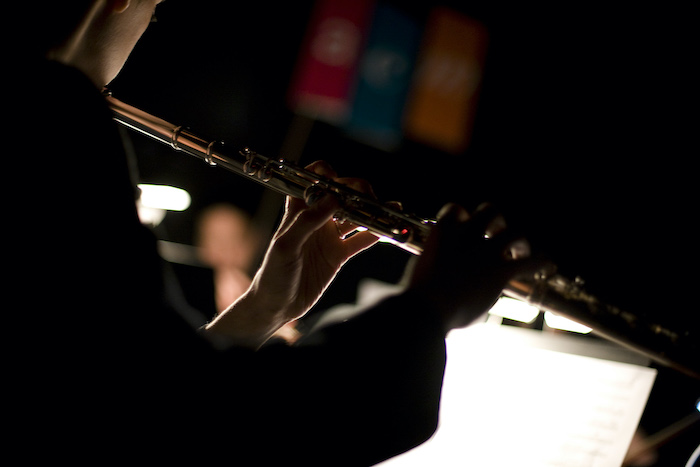 Explore our Past productions
We produce a variety of festivals and concerts throughout the year designed to serve our mission of bringing musical creativity to life.