Sound of Silent Film Festival
Our eleventh annual Sound of Silent Film Festival moves to the gorgeous Music Box Theater with an all-new program!
Featuring newly composed scores performed live to modern silent films from around the world, this one night only event is a don't miss.
"Of all the art forms, music takes the shortest route to the heart, and this is especially true of live music," says acclaimed Canadian filmmaker, and SOSF 2011 alumnus Guy Maddin. "Something truly alchemical happens when film gets a live score."
PROGRAM
Blackout Roulette by Alex Italics
     – Music by Nailah Nombeko
The Gift by Julio Pot
     
– Music by Gabriel Malancioiu

Love at First Sight by Mark Playne
     
– Music by Rob Steel
American Montage by Janek Ambros
     
– Music by Enric Riu
The Count's Mabel by Dale Wolfe
     
– Music by Adam Cole
Bicycle Notes by Fernanda Torres
     
– Music by Joel Styzens
Nervous Person by Max Sherwood
     – Music by Jessica Hunt
Across The Whipplewash by Caitlin and Josh Drake
     – Music by Amos Gillespie
  Hours
Tuesday April 29, 2014 – 7:30 PM
  Location
Music Box Theater
3733 N. Southport Ave.. Chicago
$20 per person per show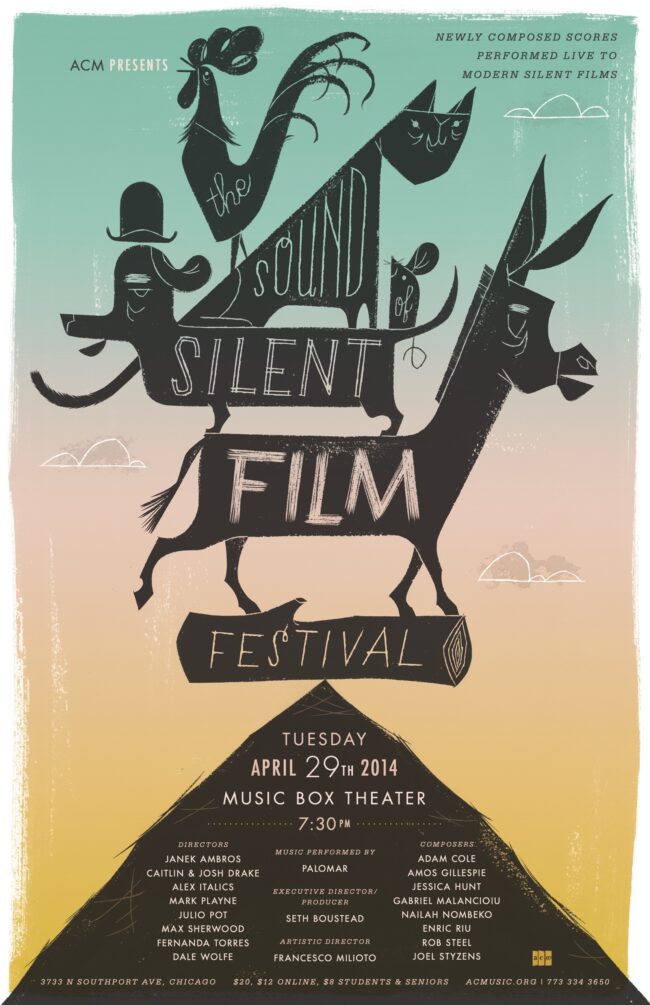 Loopy by Max Cianci and Anthony Peduzzi
Drawn to a mysterious window, a man decides to investigate a seemingly abandoned building. As he makes his way to the source of his curiosity, what he uncovers is worse than he could ever imagine.
Music by Cristina Spinei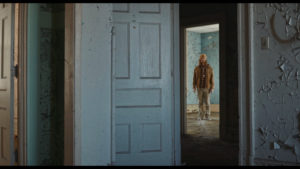 Meet Our sponsors
The Sound of Silent Film Festival is sponsored in part by: