Relevant Tones Live: Cosmicomics
Italo Calvino's seminal short story collection Cosmicomics tells the story of the dawn of the universe through the eyes of an immortal narrator known only as Qwfwq.
The stories are inspired by then-recent discoveries in quantum mechanics and physics and are told with a sly sense of humor that brings them down to the human scale.
ACM has released a new album of music by Seth Boustead inspired by Cosmicomics and this release party features Unheard-0f//Ensemble performing excerpts of the pieces alongside conversation with Yale University astronomer Chiara Mingarelli and writer and comic artist John Dermot Woods.
Produced in collaboration with the Esopus Foundation, Ltd.
  Hours
Friday, June 23,  7:30 PM
  Location
Symphony Space
2537 Broadway (NYC)
$20, $15 seniors, $10 students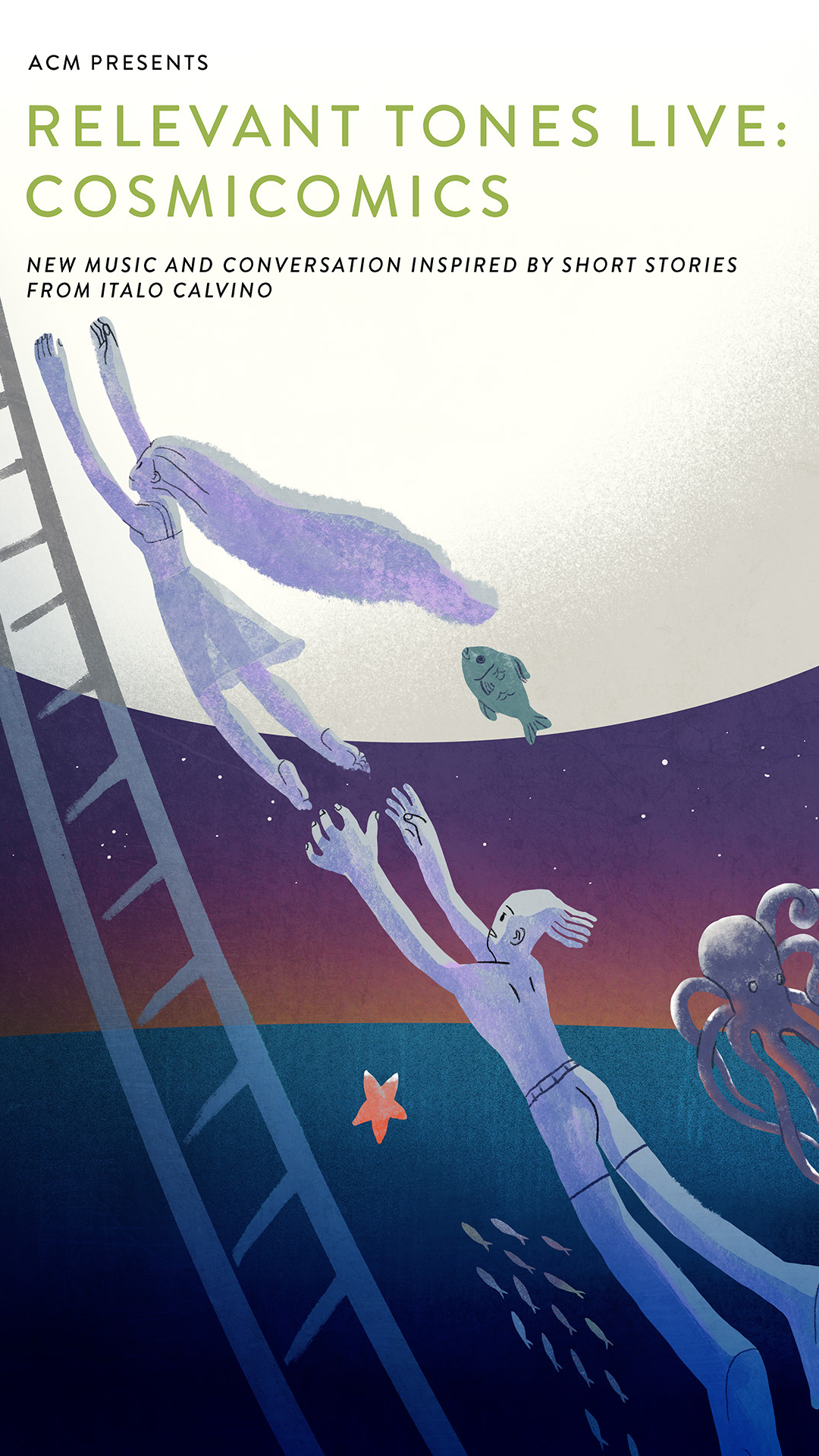 All at One Point
At Daybreak
Without Colors
The Light Years
As Long as the Sun Lasts
Meet Our sponsors
Relevant Tones Live is sponsored in part by: