Relevant Tones Live: Commercialism in Art
Artists should be paid for their work but what does it mean to "sell out?" Why do we value visual art and music so differently? Can commercial art ever be good?
Join host Seth Boustead and special guests Douglas J. Cuomo, composer of the Sex and the City theme song, art curator Tod Lippy and filmmaker Juliet Lewis for for a lively discussion and live music related to this pertinent topic.
Produced in collaboration with the Esopus Foundation, Ltd.
Music performed by:
Iva Cassian-Lakos – cello
Blair McMillen – piano
Johnna Wu – violin
  Hours
Friday, October 20,  7:30 PM
  Location
Symphony Space
2537 Broadway (NYC)
$20, $15 seniors, $10 students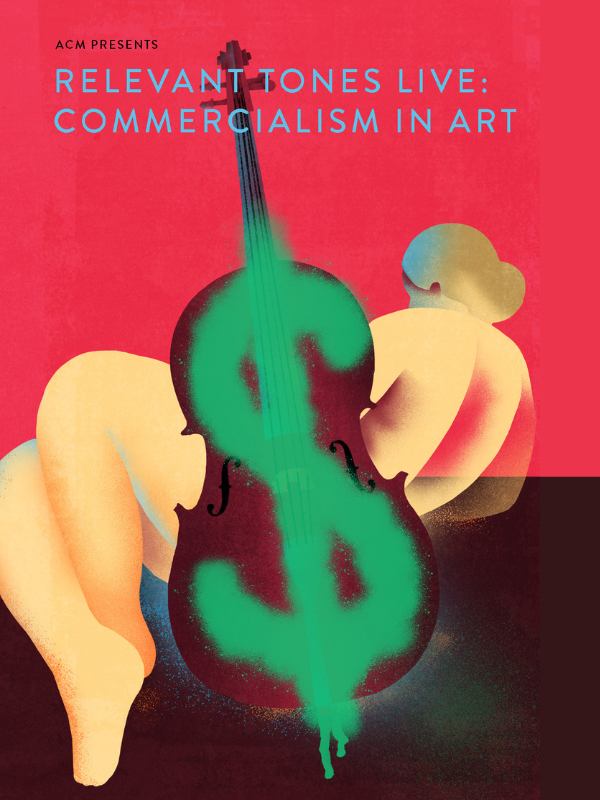 A Far Playground by Douglas J. Cuomo
Commercial Etudes by Will Rowe
Nivea Hair Care Styling Mousse  by Jacob TV
Sex and the City Theme by Douglas J. Cuomo
Meet Our sponsors
Relevant Tones Live is sponsored in part by: