Chaos Theory
Podcast and live radio collide in an evening of music inspired by fractals, dynamic systems, feedback loops and nature.
Open G Records and Access Contemporary Music present Caroline Mallonee's Butterfly Effect, a string quartet inspired by the idea that a butterfly flapping its wings in Australia could cause a tornado in Texas, Chin Ting Chan's gorgeously abrasive Fractals, Lyudmila German's nod to organic systems Six Fragments, David Glaser's haunting Moonset No. 1 and two world premieres written for acclaimed soprano Sharon Harms and clarinetist Mark Dover of Imani Winds.
Late Night at National Sawdust is a quarterly live taping of Relevant Tones, a contemporary music podcast hosted by Seth Boustead that will also be broadcast in real time on the nationally syndicated WFMT Radio Network and on WKCR in New York.  Live radio has never been so intimate.
The broadcast will be preceded by the Discovery Series, a process-oriented exploration of musical creativity led by composer/pianist Jeremy Gill.  The three composers to be performed, chosen from a pool of more than five hundred, are Henrique Coe, Adina Dumitrescu and Ryan Homsey.
Doors open at 9:00, the readings begin at 9:30 and the broadcast begins at 11:00 sharp.  Following the broadcast will be DJs, drinks and conversation.
PROGRAM
Discovery Series
Martyrium by Henrique Coe
Chaos by Ryan Homsey
deux pour Miro by Adina Dumitrescu

Live Broadcast
Six Miniatures and Four Fragments by Lyudmila German
Butterfly Effect by Caroline Mallonnee
Fractals by Chin Ting Chan
Moonset No. 1 David Glazer
Performed by:
Mark Dover – clarinet
Jeremy Gill – conductor
Sharon Harms – soprano
Suliman Tekali – violin
  Hours
Friday, April 21, 9:30 PM
  Location
National Sawdust
80 N. 6th Street
Brooklyn
$29 advance, $34 door, $10 students and seniors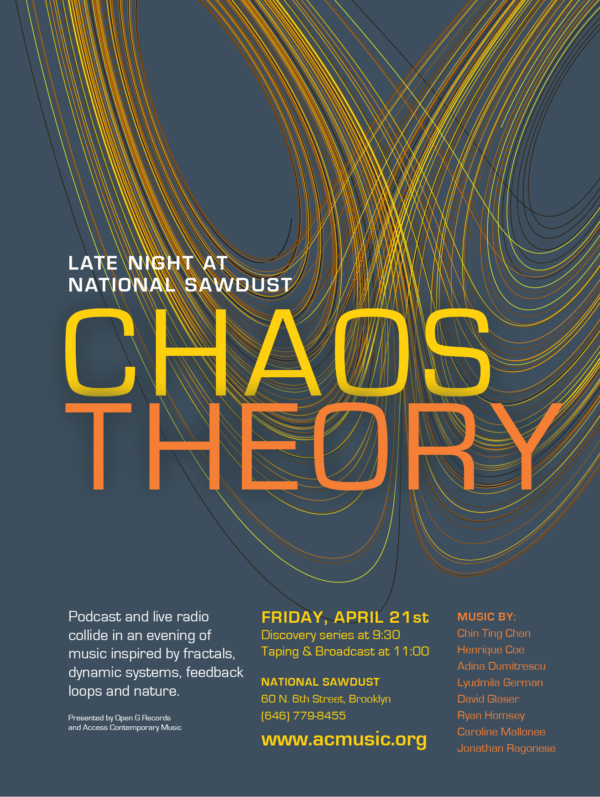 Meet Our sponsors
Late Night at National Sawdust is made possible with the support of these generous sponsors.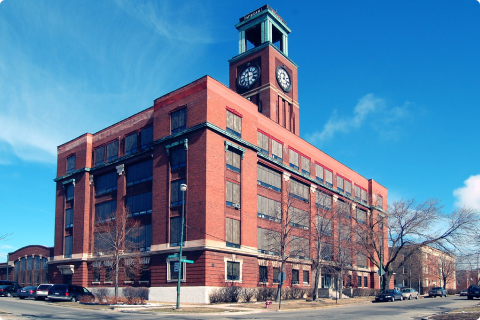 Explore our Past productions
We produce a variety of festivals and concerts throughout the year designed to serve our mission of bringing musical creativity to life.