BACK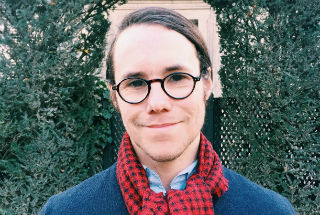 Piano
Nathan Hack
Music appreciation started early for Nathan. His dad taught him reverence for the standards of the classic rock catalogue while his mother subversively slipped Bob Dylan, Vivaldi and traditional hammered dulcimer music into the car cassette player.
He learned harmony from the Beatles and the Beach boys. He learned the art of a climactic finale from the William Tell Overture waiting impatiently with his sisters, on stick horses, for the big moment to start galloping around the living room. (It always took forever.) He learned the strong ties that music can create while his grandfather played old love songs on the piano. He first found the excitement of playing music with everything from Beethoven sonatas to Ben folds songs.
His formal training occurred at Ball State University where he earned a degree in Music Engineering Technology and studied piano under famed Canadian pianist, Raymond Kilburn (thanks, Dr. Kilburn, if for some reason you're reading this!). His training consisted of written and aural music theory; instrumental, choral and electronic composition; piano and choral performance; and popular (pop) music production.
Just like his varied musical upbringing, Nathan appreciates the wide array of musical experiences, influences and goals that his students bring with them into lessons. As each student is different, so too is the approach to teaching those students.
He hopes to find and leverage the aspects of music that most excite each student and help them attain excellence. He also seeks out areas of growth for his students and aims to strengthen them to be a more well-rounded musician (because we all have places that need some development). Most of all, he wants to empower his students to explore their abilities and interests in music, challenge themselves (even when it's tough), and become more capable, thoughtful, creative and collaborative musicians–and heck, people too.
FOLLOW

Nathan Hack CLASSES
View all lessons