BACK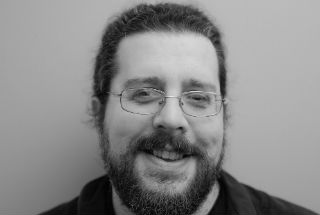 Piano, Guitar
Mark Hardy
Mark Hardy was born in Hazleton, Pennsylvania. He studied music composition at Carnegie Mellon University with Nancy Galbraith, Lukas Foss, Leonardo Balada and Eduardo Alonso Crepo and at Northwestern University with Amnon Wolman, Jay Alan Yim and Alan Stout.
His music has been played and broadcast all over the world by Cuarteto Latinoamericano, Butchershop Quartet, Hara Quintet, Articular Facet, and Soundings, and at festivals such as Aspen Music Festival, I-Park, BAMF, Produce, and the Canadian Flute Conference.
Past commissions have been from Nike, MTV, VH1, Nicktoons, HP and GM.  He is a student of the sitar, currently studying with Indrajit Banerjee.  He has produced, written music for, performed and engineered recordings by K-rad, Terry Callier, Irons, Euphone, Resinator, and his own solo work.
Mark has guided every kind of student from ages 4 to 80 on their adventures in music on piano, guitar, bass, sitar, theory, and composition. His students gain a firm foundation in musical notation and theory, and he believes it is never too early or late to start learning an instrument.
A musician translates what they hear in their head along with the language of notation into action as sound. As a teacher Mark makes sure his students develop their inner sense of rhythm along with their reading of music through exercises and pieces designed to make students more self-confident as music-makers. He advocates solid technique based in good practice habits as a cornerstone for a lifetime of making music.
FOLLOW

Mark Hardy CLASSES
View all lessons
Guitar
Our guitar teachers have a wealth of experience teaching students of all ages and experience levels and all are gigging musicians.