BACK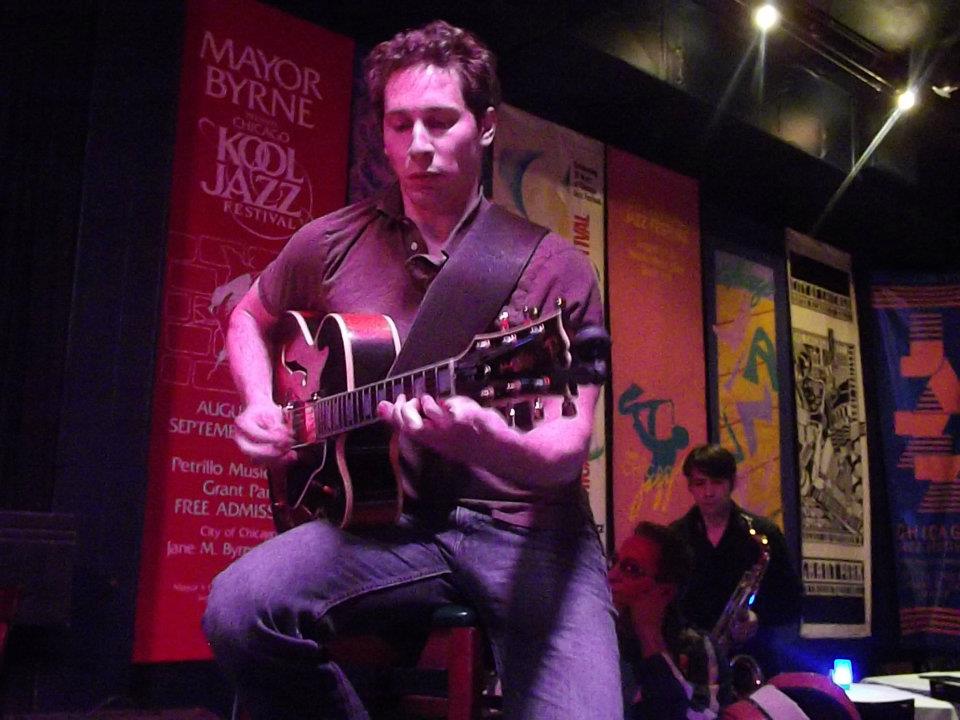 Guitar
Lee Rothenberg
Lee Rothenberg has been a dedicated teacher and musician in the Chicago area for over 10 years.  He is one of Chicago's busiest jazz guitarists, performing regularly with local greats such as Hammond B3 organist Chris Foreman in the group Soul Message (soulmessageband.com).
He leads a weekly jazz duo at Francesca's on Bryn Mawr, with world class bassist, Dennis Carroll.  In addition to performing at Chicago's finest venues, such as The Green Mill, Andy's Jazz Club, and the Jazz Showcase, Lee was featured in the 2015 Chicago Jazz Festival on the Pritzker Stage with The Chicago Jazz Orchestra during their tribute to legendary composer Billy Strayhorn.
He also performed with Soul Message at the 2016 festival. Lee is a graduate of Northwestern University and has a Masters Degree in Music from DePaul.  Lee teaches all styles of guitar from blues to rock, and pop to jazz.
He prefers to focus on teaching songs and getting his students comfortable performing, whether it be in a recital situation, or with a band. He uses various songs as a vehicle for teaching the fundamentals of music, and music theory.  Lee encourages creativity from his students by teaching improvisation.
FOLLOW

Lee Rothenberg CLASSES
View all lessons