BACK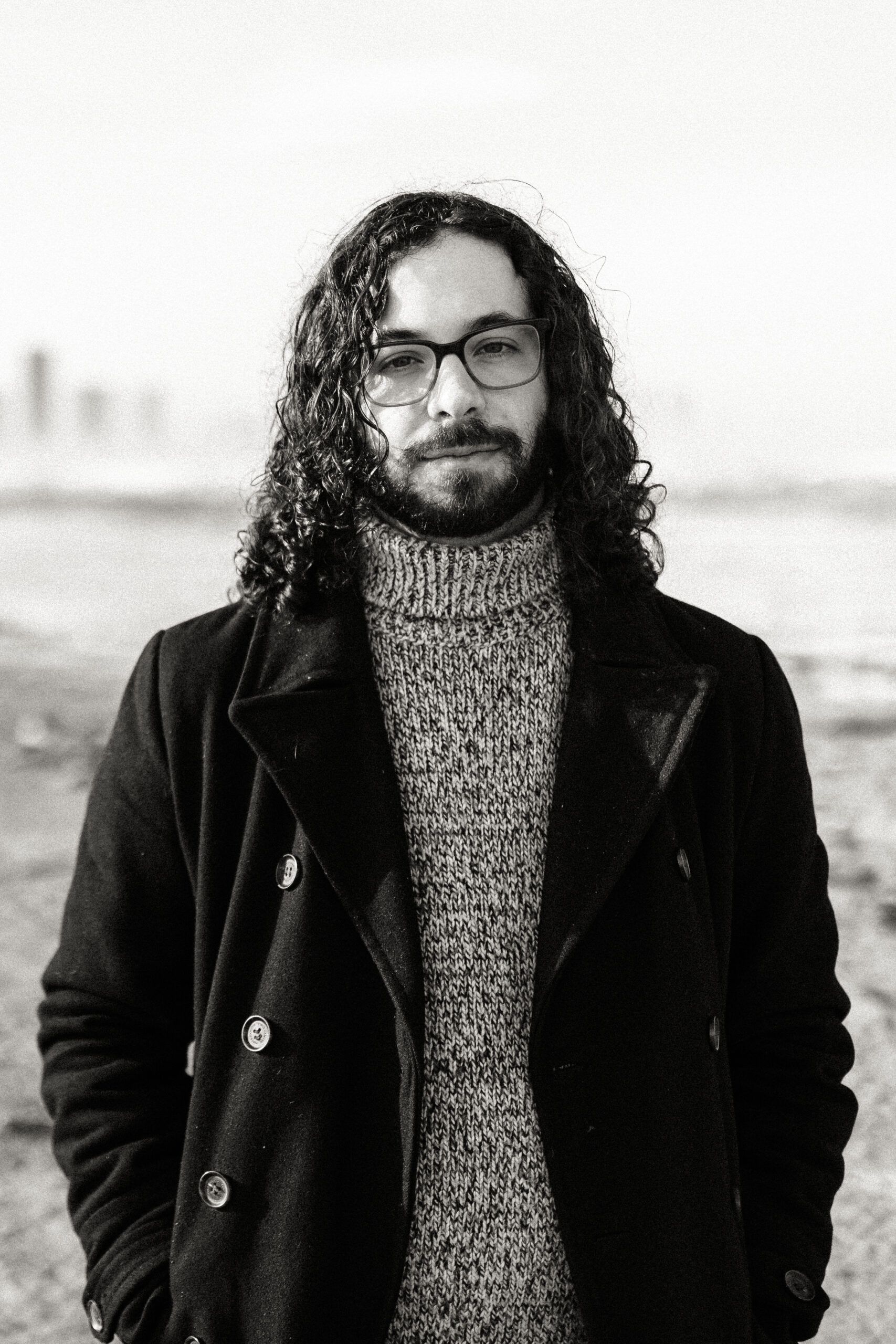 Piano, Composition
Jonathan Hannau
Jonathan Hannau is a Chicago-based composer interested in the surreal, abstract, and colorful possibilities of music. He actively embraces and explores the concepts of narrative, drama, and stark expression while pushing them down the rabbit hole of timbre. Starting his musical career as a classically-trained pianist, his exposure to experimental and avant-garde music as an undergraduate sparked an interest in composition. In 2014, he was the winner of the Kleinman Composition Competition for his chamber piece Petite Counterpoint. 
Currently one of Jonathan's projects involves working with the Civic Orchestra of Chicago fellowship and CSO Composers in residence Elizabeth Ogonek and Samuel Adams on a new large chamber ensemble work for the Civic Composers Project. Other collaborations includes a film score for the upcoming silent film festival at Access Contemporary Music, and a Cabaret song for pianist Nicolas Colombat with Soprano Sophie Boyer to be premiered in France later this year.
Quirky, eclectic, and vibrant, his compositions have been performed by the Civic Orchestra of Chicago, Ursa Ensemble, Disquiet Music Ensemble, 20+ New Music Ensemble at DePaul University, Lakeshore Rush, Lake Effect Quartet, and the CCMP players of Boston Conservatory.
An avid pianist and performer of new music, he currently plays in two Chicago-based groups: Ursa Ensemble and Disquiet Music Ensemble, both of which perform contemporary and classical music during their concert seasons. His new solo project titled the Rocking Chair Series involves commissions of short solo piano works to be presented alongside an interview with the composer. This is done in an effort to create an inviting atmosphere for the audience as they listen to a wide variety of musical styles and expose them to the ideas that composers think about while writing.
Jonathan completed his graduate studies at Roosevelt University and undergraduate studies at DePaul University where he studied composition with Stacy Garrop, Kyong Mee Choi, Kurt Westerberg, Christopher Jones, Seung-Won Oh and piano with Jelena Dirks. While at DePaul he was the recipient of the George & Rita Flynn Endowed Scholarship in composition.
Additionally, while at Roosevelt, he served as a teaching assistant in music theory specializing in 20th century techniques. Jonathan maintains the position of music director for the Ravenswood Fellowship United Methodist church and associate pianist for the St. Vincent DePaul Catholic church. He also serves as piano and composition teacher at Access Contemporary Music and accompanist at Old Town School of Folk Music.
Jonathan's teaching philosophy: "I firmly believe in the benefits of playing music, such as being able to cultivate a strong work ethic  and confidence that comes through practice and patience. With this in mind, my teaching style tends to fluctuate with each student that I work with regardless of discipline. I want to focus on their ideas and goals and will work to guide them to achieve these while simultaneously encouraging them to explore new ideas and open their minds to the endless possibilities of music making.
As a composition teacher I will work to foster the students unique voice while exposing them to music that will challenge and engage them to become more aware and critical of their choices. "

FOLLOW

Jonathan Hannau CLASSES
View all lessons
Piano
We offer piano lessons for children beginning at age 4 and for adults of any age. Our teachers have a wealth of experience with young beginners and those returning to piano.