BACK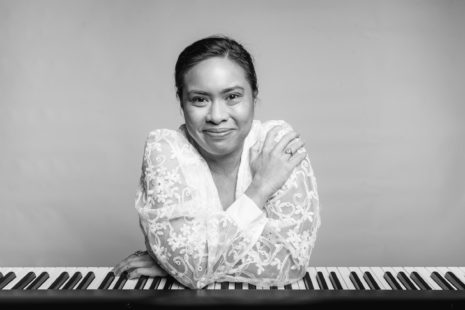 Piano, Violin
Elaine Ubando
Violinist and pianist Elaine Ubando began piano lessons at the age of 7 and violin lessons at the age of 8. Today, she is a graduate of the University of Cincinnati College-Conservatory of Music where she proudly graduated magna cum laude.
Starting from a young age, Elaine knew she wanted to be a teacher—a music teacher. After graduating she began growing her own private music studio and has been known to see up to thirty violin and piano students of all ages and abilities each week.
Her style is grounded in the use of problem solving and critical thinking. Lessons are steeped in technics, theory, history, analyzation, and interpretation. They are designed to help empower students to achieve their own goals and create their own solutions.
Elaine's students are her deepest pride and joy. In teaching, she finds a unique opportunity to mentor and introduce various styles of music in a way that is accessible, enjoyable, and engaging. Her students have had the privilege of playing in advanced school orchestras as well as placing in national competitions.
FOLLOW

Elaine Ubando CLASSES
View all lessons
Piano
We offer piano lessons for children beginning at age 4 and for adults of any age. Our teachers have a wealth of experience with young beginners and those returning to piano.