BACK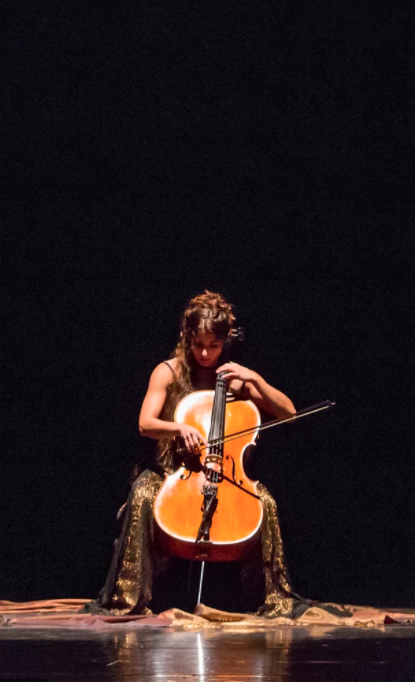 Teacher
Desiree Anderson
Desiree Anderson has performed in music halls all over the world as a chamber musician, concert soloist and recitalist. She has performed in various music festivals and outreach programs throughout the United States, Canada, and Europe, as well as in Haiti and South Korea.
An avid devotee to the progress of new music, Desiree has world premiered and recorded numerous chamber and solo works. In the same vein, Desiree composes cello and piano solo works to accompany theatrical plays and dance performances. An example of one of her compositions for dance can be seen in the video below.
Desiree has a Bachelor of Fine Arts from the University of Wisconsin-Milwaukee where she graduated with honors in 2006. She continued her schooling at Ohio University in Athens, OH where she completed two master degrees in cello performance and string pedagogy in 2009. Desiree then attended the University of Cincinnati College – Conservatory where she received her Artist Diploma that lead to her membership in the Civic Orchestra of Chicago from 2011 to 2014.
Desiree was pleased to become part of the stellar faculty at the ACM School of Music in January 2013.  Since then, she has enjoyed sharing her 20+ years of knowledge on both piano and cello to all ages and skill levels. She believes that every human being has the ability to learn a musical instrument – all it takes is the three "P's" – passion, patience and perseverance!
FOLLOW

Desiree Anderson CLASSES
View all lessons
Piano
We offer piano lessons for children beginning at age 4 and for adults of any age. Our teachers have a wealth of experience with young beginners and those returning to piano.