Live at the Davis: Threads
Our first concert of the season features colorful, rhythmic music from Gabriela Lena Frank inspired by travels in her native Peru, a powerful piece by Jonathan Russell inspired by the global meltdown called Full Faith and Credit and a stunning new viola concerto by Irish composer Donnacha Dennehy featuring Meet the Composer podcast host Nadia Sirota and Liam Byrne as soloists.
PROGRAM
Full Faith and Credit by Jonathan Russell
Hilos by Gabriela Lena Frank
Tessellatum by Donnacha Dennehy
PERFORMED BY
Alyson Berger – cello
Liam Byrne – viol
Nadia Sirota – violist
Cory Tiffin – clarinet
Arianne Urban – violin
Amy Wurtz – piano
David Wetzel – Technical Director
  Hours
Monday, September 9th – 7:30 PM Central
  Location
Davis Theater
4643 N. Lincoln Ave.
$20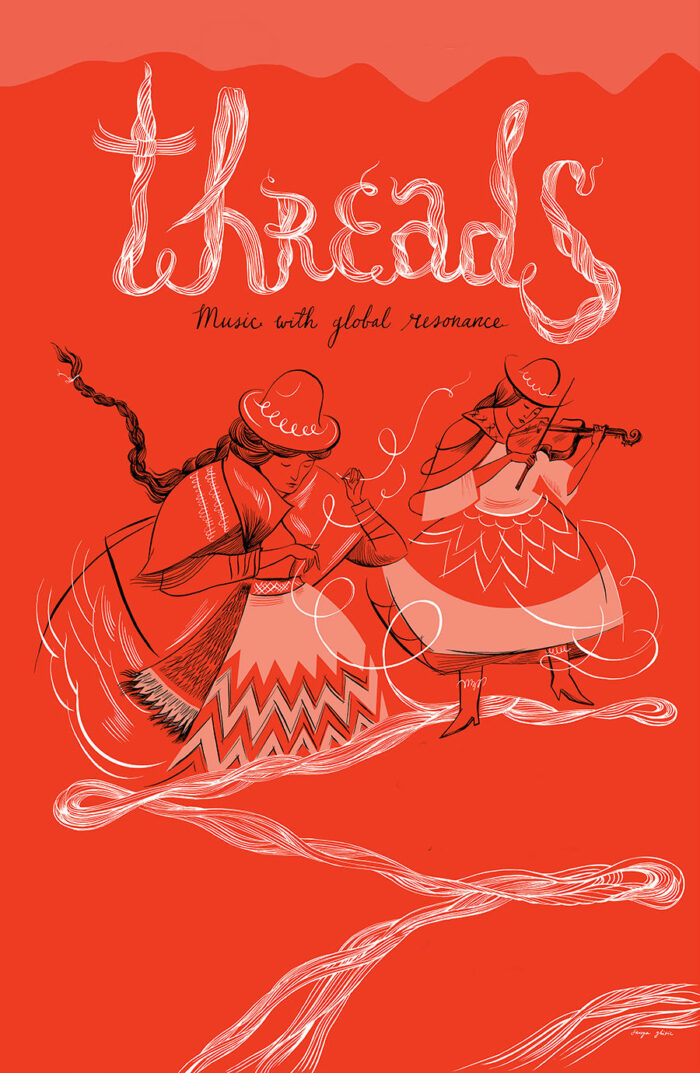 This is a virtual discussion that will last about an hour. The event is free but you must register to attend.
Meet Our sponsors
This event is sponsored in part by: