Open House Chicago
As part of our collaboration with Open House Chicago we'll perform a piece by Seth Boustead inspired by the Richard H. Driehaus Museum.
The piece will be performed along with a video of the museum created as part of our new television series Songs About Buildings and Moods.
This event is free and open to the public.
Performed by:
Zach Good – bass clarinet
Nick Photinos – cello
Jeff Yang – violin
  Hours
Sunday, October 16, 2022
The piece will be played multiple times and the performances will take place in the Murphy Auditorium approximately every 15 minutes between 1:00 and 4:00 PM.
  Location
Murphy Auditorium
50 E. Erie St.
Chicago, IL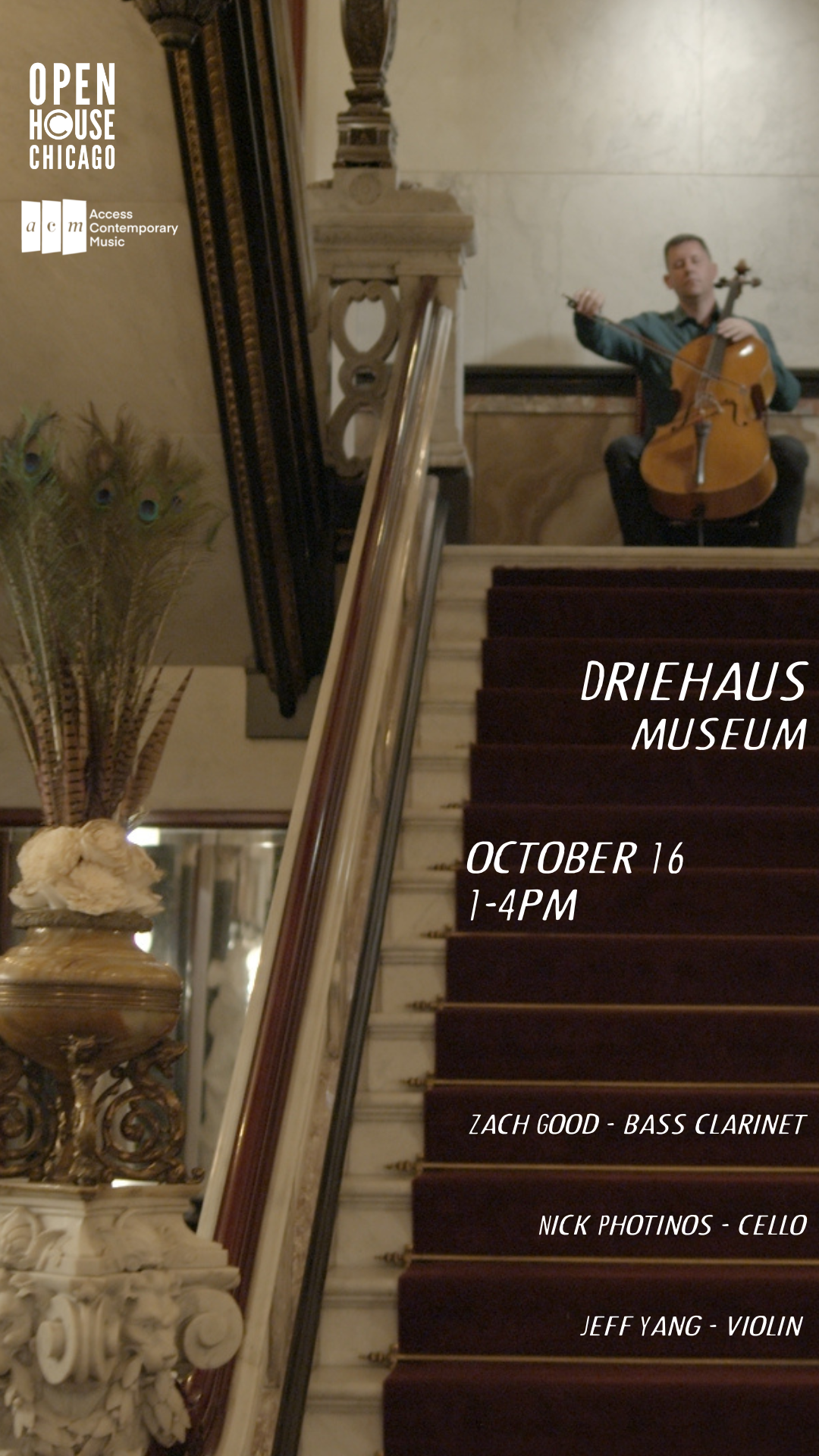 Meet Our sponsors
Songs About Buildings and Moods is made possible with the support of these generous sponsors