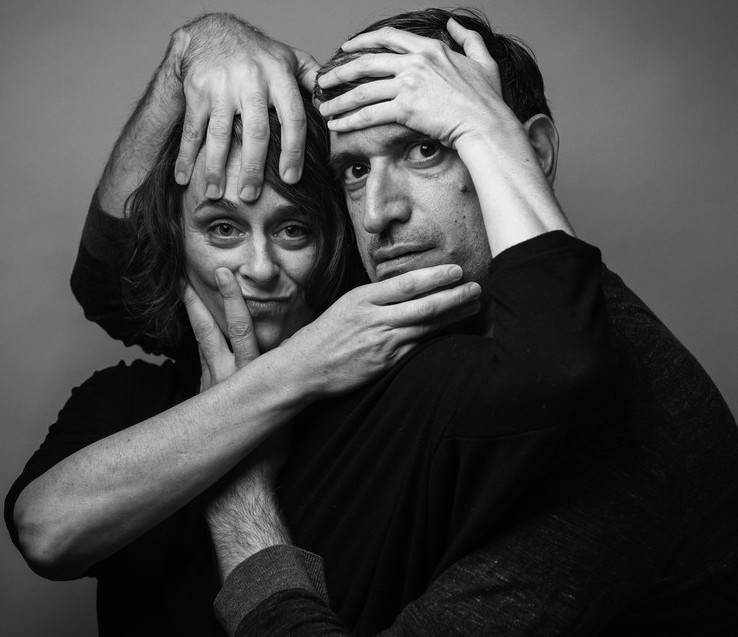 Vanessa Valliere & John Gregorio
Vanessa S. Valliere is a performer, puppeteer and clown who makes original devised work. She performs with Manual Cinema, an internationally touring and Emmy Award winning cinematic shadow puppetry collective. She has directed, performed and toured with Theater Unspeakable, a physical theater company based in Chicago, IL. Vanessa was a co-creator of creative content and performer for six years with Tour De Fat, a festival that toured the US. She has also worked with The New Colony and the Neo-Futurists in Chicago and she is a nerd-cheerleader for Mucca Pazza, a thirty-piece circus punk marching band that was featured on The Conan O'Brien Show and performed at The Montreal Jazz Festival.
John Gregorio is a stage actor and improviser. John's regional credits include performances at Merrimack Repertory Theatre, Milwaukee Repertory Theater, Geva Theatre Center, Actors Theatre of Louisville, North Shore Music Theatre, Alliance Theatre, The New Theatre at 45th St., Lamb's Theatre and New York Music Theatre Festival. He has appeared on TV in Extended Family (Sundance Channel), Good Eats (Food Network), and Smoking Gun TV (Court TV).
John has been performing and teaching improvisation across the country for 20 years. He trained with Keith Johnstone and Dennis Kahill and in 1995, he co-founded Dad's Garage Theatre in Atlanta, GA. John created Atlanta's first international improvisation festival, The World Domination Festival, which hosts teams annually from around the world. In New York City in 2001 he founded The Nuclear Family, a musical improvisation show which toured throughout the country, had a smash Off-Broadway run at the Belt Theater and went on to develop a television version for the Sundance Channel entitled The Extended Family. He is a faculty member of the Heifetz International Music Institute where he has taught improv to music students for six years.