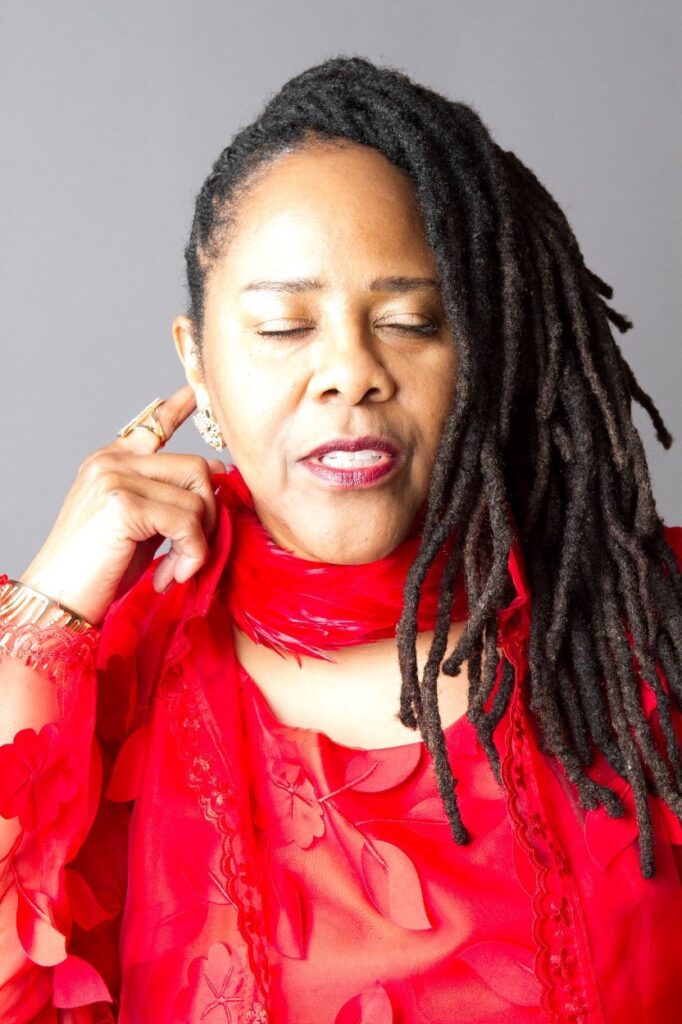 Regina Harris Baiocchi
Regina Harris Baiocchi is a composer, author, and poet. Her music has been performed by the Detroit Symphony Orchestra, Chicago Symphony Orchestra, Los Angeles Philharmonic, Seattle Philharmonic, US Army Band, American Guild of Organists, Chicago Brass Quintet, Gaudete Brass, and Milwaukee Brass Quintet, Lincoln Trio, Avalon String Quartet, and other acclaimed artists. Regina has written music for symphony orchestra, a mass, libretto, opera, marimba concerto, hand drum concerto, ballet, chamber ensembles, choral, jazz, gospel, solo: voice, flute, oboe d'amore, bass oboe, clarinet, trumpet, trombone, piano, and pipe organ. Commissions include Deliverance (piano): Access Contemporary Music's Songs About Buildings, Piano Poems: Sarah Cahill, Pastiche: Gaudete Brass, #2020 (oboe d'amore): Alicia Cordoba Tait, Sketches for Piano Trio, e. e. cummings songbook (voice, piano): Eileen Strempel, Ancestral Refrain (bass oboe): Alex Klein, Landscapes (mezzo viola, piano) for 3M Trio, Sweet Baby (voice, piano) for Anima Mundi Productions, Voice of Patriots (mezzo, piano): Samantha Williams' one-woman show, Things Change and Journey (voices, piano): ATS Choir.
Regina's byline appears in publications by Oxford University, Third World Press, Facts on File, and Center for Black Music Research Journal. Her poetry appears in Obsidian, Modern Haiku, Chicago Tribune, Castle of Our Skins, et al. Regina is profiled in the New Grove Dictionary of American Music; International Dictionary of Black Composers; Spirituals to Symphonies; International Trumpet Guild; and 3Arts. In 2010 Regina founded 6Degrees Composers to feature Women's music, and in 2004 she founded Haiku Festival to promote children, poetry, and literacy. Regina wrote Variations in Black Music, Indigo Sound; Urban Haiku; Blues Haiku, produced Kidstuff CD, Percussing Up A Storm CD and Hammer, Pipes & Strings CD. Urban Haiku appears in the film, When Sistas Jump.
Her music appears on these CDs: Kaleidoscope; Soul of a Singer; Good News Falls Gently; journeys, places, stories; Lifescapes: one woman's journey; unto thee i burn, Where Freedom Rings, Good News and Living Voices. Regina wrote liner notes for Amore e Tragedie in Musica by Lisa Marie Simmons and Marco Cremaschino. Regina received awards from 3Arts, National Endowment for the Arts, ASCAP, Lila Wallace, Arts Midwest, Illinois Arts Council, Chicago Department of Cultural Affairs & Special Events, Chicago Public Library Foundation, and from the Robert Rauschenberg Artists' Colony. She is an alumna of New York, DePaul, and Roosevelt universities. Regina studied music composition with Dr. Hale Smith.