BACK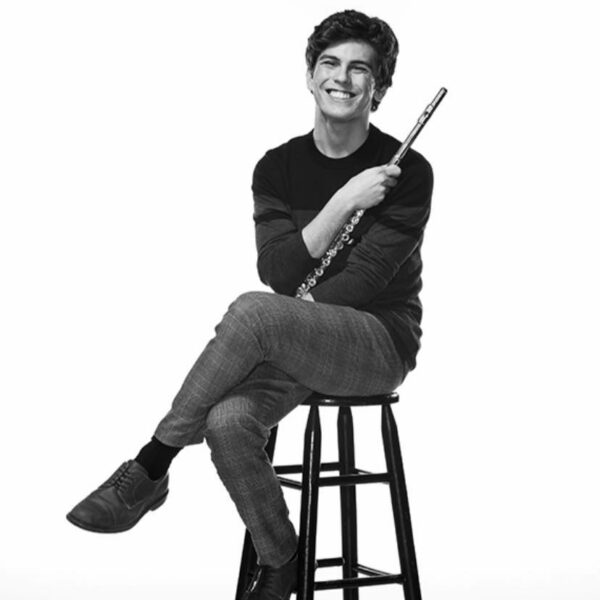 Flute and Piano
Tommy Swanson
Tommy studies began at the age of 9 when he pursued the flute.
It was then that he knew he wanted to make this his life's work. Tommy has been recognized in many state competitions including being the winner of the Advanced Masterclass at the Florida Flute Convention with Paula Robison and Leone Buyse, the Texas Flute Festival Masterclass Competition with Gary Schocker, the Wisconsin Flute Festival Masterclass competition with Marianne Gedigian, and receiving 2nd Prize in the High School Young Artists' Competition and the College Young Artists' Competition at the Florida Flute Association.
His music has given him the privilege to travel nationally and internationally to perform in many places across the United States as well as Guatemala, Canada, Spain, and France.
Tommy received his Bachelors from the University of Central Florida under the teachings of Dr. Nora Lee Garcia and studied with Dr. Tadeu Coehlo. He is currently studying to be a Board Certified Music Therapist and a certified Alexander Technique Teacher. Tommy aspires to use the 2 to help children in need.
Tommy has had the opportunity to teach a wide variety of ages and areas such as flute, piano, aural skills, and music theory.
He has taught at many academic institutions including many high schools, the University of Central Florida, and the University of North Carolina School of the Arts. Tommy loves to help his students find their voice, find the courage to be who they are, and to guide them to who they are destined to be!
FOLLOW

Tommy Swanson CLASSES
View all lessons