BACK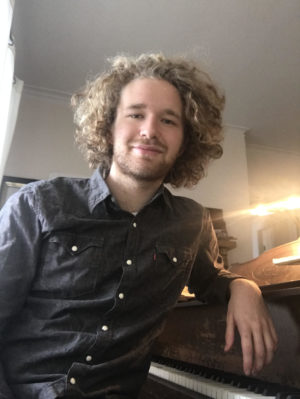 Piano Teacher
Otto Marloft
With more than 14 years of professional experience in the music industry and still going strong, Otto is a young and talented multi-instrumentalist, educator, producer, recording artist, and audio engineer.
He grew up playing under Willie Pickens, Branka Nyberg, Steve Million and Linda Barker and has played at the MCA, The Harris Theatre, The Subterranean and other venues. Besides his experience with piano, he is an accomplished accordion player and a vocalist. He is a Ravinia Jazz Scholar alumni as well as a Merit School Of Music alumni.
Being a current student enrolled in Berklee College Of Music, he is devoted to passing on knowledge to the next generation of musicians, from performance to production, arranging and composition! His favorite pianists include Chopin, Bill Evans and Robert Glasper. Otto brings the energy into his lessons and will make sure you leave with something new!
FOLLOW

Otto Marloft CLASSES
View all lessons