BACK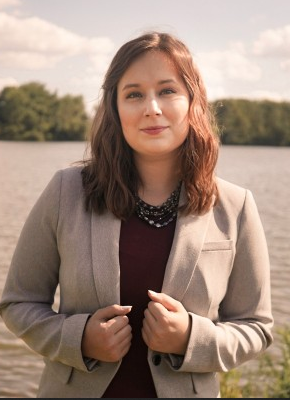 Piano and Voice
Josie Stracek
Praised for the dark timbre and agile control of her voice, Minnesota born Josephine Stracek enjoys performing for audiences throughout the United States. She enjoys discovering unusual vocal repertoire, sharing new and undiscovered songs with her audiences. Her passion for poetry and language has brought her on a path in exploring art song new and old.
Josephine holds a Master's degree in Voice Performance from Roosevelt University and a Bachelor's degree in Voice Performance from North Park University. A favorite as a recitalist and chamber artist in northern Minnesota, she has been featured in series at the Fairlawn Mansion, Glensheen Mansion and Kitchi Gammi Club. Josephine has been a recipient of several awards in both Minnesota and the Chicagoland area for her work as both a vocalist and pianist.
Josephine's rich mezzo-soprano voice often enhances sacred services, opera, and choral choruses in the Chicago area. She has appeared in several operas including Zerlina/Don Giovanni (Mozart), Helen/Three Sisters Who are Not Sisters (Rorem), le Bergère and le Rossignol/L'enfant et les sortilèges (Ravel), George de Planteville/Bagatelle (Offenbach), and Mother/Hansel and Gretel (Humperdink) with Evanston Chamber Opera.
Josephine has been a private music instructor throughout her educational and professional careers. She is a firm believer in the well-rounded musician, herself focusing on the addition of piano and musicological studies during her time at university. Josephine works with her students to establish technique while simultaneously focusing on what drives them, working to explore and acknowledge hidden passions and new understanding of the many different musical styles. Her favorite part about teaching is seeing a student's excitement over what they are working on. Joy is the greatest motivator, and as an educator, Josephine works with her students to discover what it is for them in music that gives them joy.
Josephine's vocal background includes experience in jazz, classical, and musical theatre techniques. Her piano skills are comprised of classical performance, accompaniment, and pop styles. Josephine has knowledge of music history and theory curriculums, incorporating these into her lessons to encourage a comprehensive understanding of the music that is performed by her students.
To learn more about Josephine, visit her website at josephinestracek.com.
FOLLOW

Josie Stracek CLASSES
View all lessons