BACK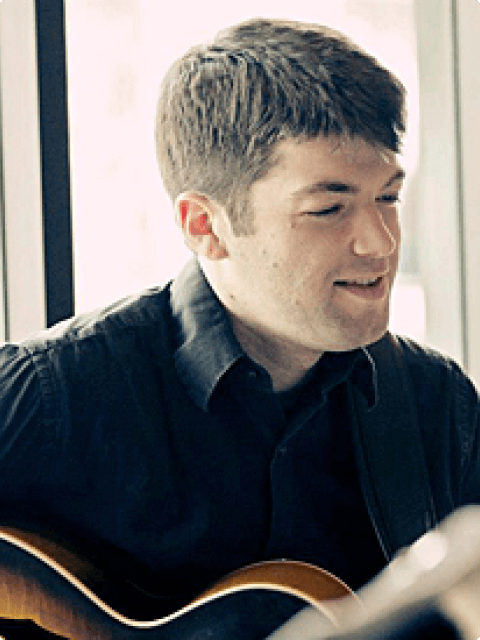 Guitar
Casey Nielsen
Casey Nielsen has been teaching private guitar lessons throughout the Chicago land area since 2002. Comfortable teaching jazz, classical and popular guitar, he focuses on what fundamentals a student is in need of, and what path will best compliment their personality and unique strengths.
Having learned so much himself from listening to Cd's, Casey likes to lead students by example of the recordings of great guitarists. He dislikes pedantic lessons, and loves to find solutions to musical problems.
Casey has given solo concerts for Gloria Dei Lutheran Church in Downers Grove, Baker Memorial Episcopal Church in St. Charles, the Northbrook Public Library's Fine Arts Fall program and Salon Series, and Geneva Cultural Arts Commission's Riverpark series. He has regularly performed at popular Chicago restaurants and cafes such as Geja's and Julius Meinl. Since 2007, he has periodically performed with the Hot Club of Detroit at jazz festivals in Canada and the United States.
FOLLOW

Casey Nielsen CLASSES
View all lessons