BACK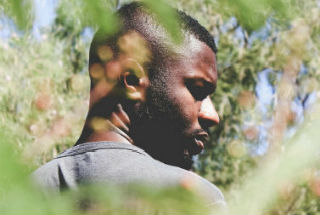 Piano, Composition
Angelo Hart
Angelo Hart has always had a unique and expressive approach to his instrument. Angelo has studied jazz and classical legends such as Thelonius Monk, Art Tatum, Cecil Taylor, Oscar Peterson, Keith Jarrett, Herbie Hancock, and Chick Corea, as well as Debussy, Liszt, Chopin, Beethoven and many more.
Time spent with the great educators and musicians in Chicago, along with his natural innovative musicianship has molded him into the creative musician that he is today. He approaches the piano with command and finesse, displaying a unique relationship between himself and his instrument. This has allowed him to be able to travel the USA presenting his compositions.
Angelo has taught music since high school, starting with kids and expanding to teaching adults. At the age of 16, he began teaching students piano lessons in his hometown of Phoenix, Arizona. Into college, Angelo continued to bring a creative and effective approach to teaching music to students. Currently, Angelo teaches a variety of genres; from jazz to classical, Broadway to R&B, gospel pop, blues to salsa. He's able to bring the best creativity out of each student. He does this with a stern, yet nurturing approach. He also has professional experience with songwriting and composition.
Angelo's most recent musical endeavors have immersed him in the vastness of improvisation and compositional freedom. He recently finished recording a project entitled STORYTELLER which is available on all digital outlets. These recordings are a testament to his creative approach to composition. He brilliantly intertwines melody, harmony, rhythm and improvisation to create relate-able stories to every listener.
FOLLOW

Angelo Hart CLASSES
View all lessons
Piano
We offer piano lessons for children beginning at age 4 and for adults of any age. Our teachers have a wealth of experience with young beginners and those returning to piano.