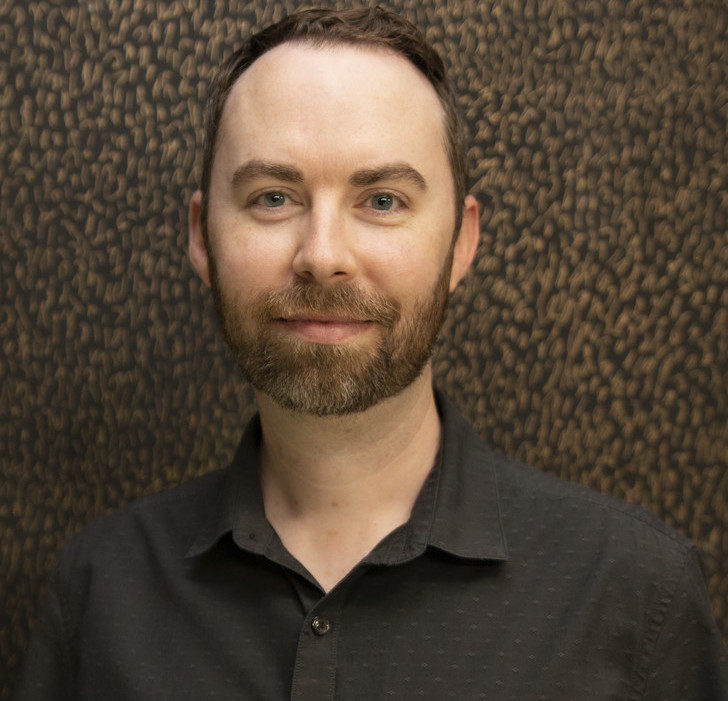 Josh Funk
Josh Funk is a filmmaker and animator from Northern California. He is Assistant Professor of Digital Media at California State University, Chico and the Co-Director of the animation film festival Animation Chico. His current work investigates technological dependencies and behaviors and the unsettling undercurrent found in fun and entertainment. For the past ten years Funk has worked with stop-motion, 2D, and experimental animated processes for independent films, music videos, stage performances, and feature films.
Funk is best known for his work in short narrative films including 3 Keys (2018) which premiered at the Museum of Northern California Art before screening internationally at film festivals. It won 7 awards including Best Art Direction at The Empty Space Film Festival in India and Best Animation: Independent Producer by the Alliance for Community Media Awards in Minneapolis, MN. Funk has written articles on stop-motion animation for Videomaker Magazine and a book review on animation for California History Journal.
Funk has an MFA in Visual Art from Lesley University in Cambridge, Massachusetts and a BA in Art Studio from California State University, Chico.