The Sound of a New generation
CLASS
Film Scoring
ACM's Film Scoring Class is a bi-annual, intensive 8-week seminar designed for musicians aged 12+. The composers work together to score a film chosen from among those selected for our annual Sound of Silent Film, working closely with the Palomar Ensemble & a slate of guest artists who lend their expertise from a wide variety of disciplines.
Thus, not only does the class cover the essentials of composing for film, it also covers the essentials — from orchestration to editing — of working with live, professional musicians for public performance.
Potential students will need at minimum a laptop, headphones, and MuseScore, which is a high-powered notation software available as a free download — expensive, cutting-edge equipment not required.
And for that matter, previous composition experience is not necessarily required, only a deep love of music and a desire to put in the work. Furthermore, in response to the global pandemic, this class has been taught either completely virtually or else in hybrid format.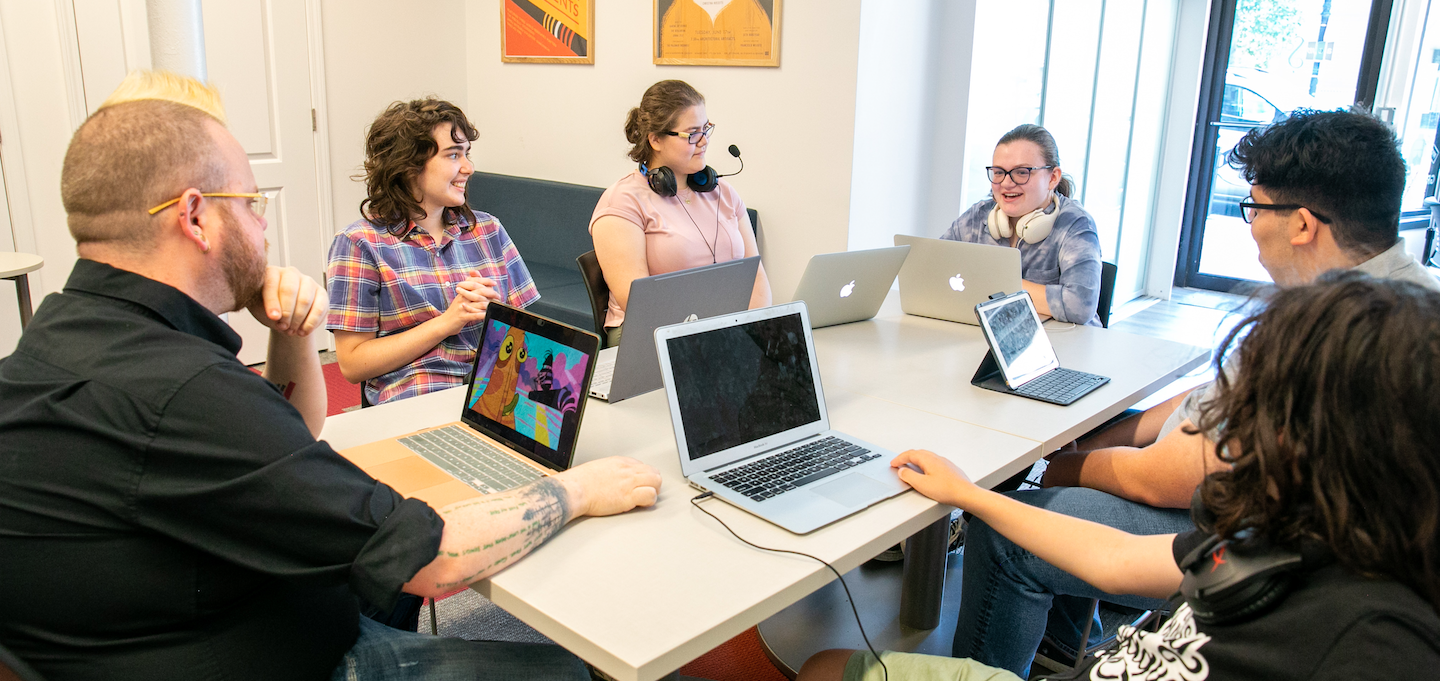 CLASSES
Film Scoring
Work with a group to score a new silent film by a living director and hear it performed live to the film as part of our festival
View all our classes
ACM currently teaches 340 students in three locations and virtually. Hear what our students have to say!

Thank you for all that you've done for the Film Scoring Class If this class didn't exist, I probably wouldn't have been able to explore and pursue this thing I'm so passionate about and so enjoy.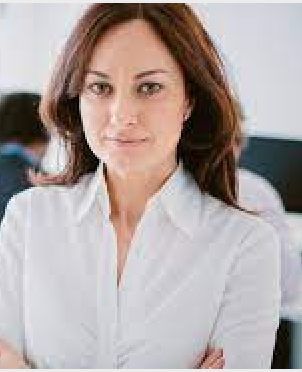 ACM is a great place to take lessons! My son Ezra has improved at the cello so much since starting there and he's even composing his own music now!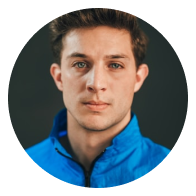 Love this school! I came in wanting to learn a Yann Tiersen song and my teacher got it by ear, transcribed it and taught me to play it.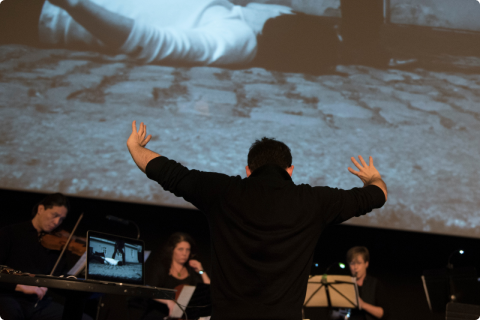 Explores our upcoming
festivals / concerts
We produce a variety of festivals and concerts throughout the year designed to serve our mission of bringing musical creativity to life.